Wondering how long it takes to beat A Plague Tale Requiem? Then you, my friend, need to read the complete article. Most people want single-player games to have a long and interesting story. This means that the total playtime should be quite long. Video games like The Witcher 3 and Elden Ring have set a high bar for the genre. Naturally, folks are curious about the length of A Plague Tale Requiem as well. So, if you are looking for more information as well, then you have come to the right place. In this article, we will tell you how long will it take for you to beat A Plague Tale Requiem. So, make sure to stick with us till the very end.
Similar to its prequel, A Plague Tale Requiem also has a heartwrenching story. Amicia and Hugo have traveled north to escape their dreadful fate. But, misfortune strikes again as Hugo's curse reactivates. This leads to a series of disasters and the sibling's ordeals begin once again. A Plague Tale Requiem has more chapters than the first game and also has better graphics. But, how long will it exactly take for you to complete the whole game? Well, that's what we are going to discuss.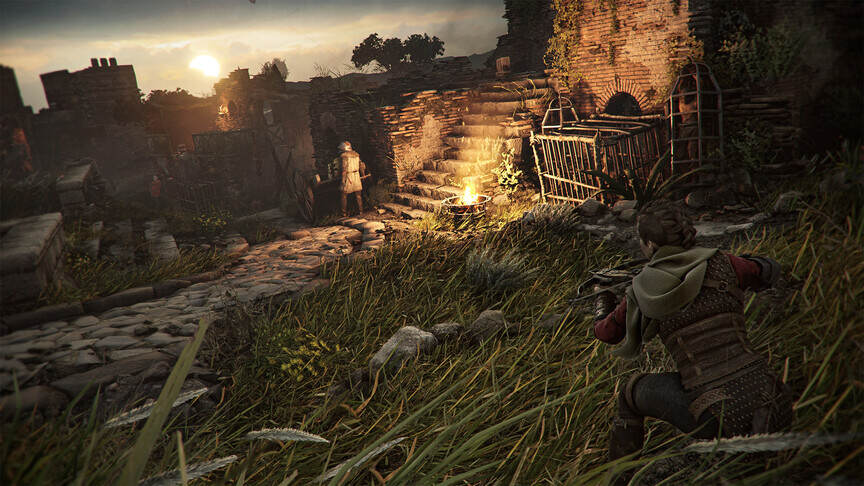 How long does it take to beat A Plague Tale Requiem?
According to most players, it will take you around ~20 hours to beat the game. Some have reported that they were able to reach the end in just 15 hours. But as you can imagine, these numbers are subjective and will vary depending on the player's pace. Folks who have played the previous game and are familiar with the world might take a little less time than others. Also, if you decide to soak the scenery, then it will automatically increase your playtime.
But, you can rest assured that you will need at least 15 hours to beat A Plague Tale Requiem. As we mentioned before, the game has more chapters than its prequel. Most people had major complaints about how short the last title was. So, the developers have focused on adding more playable content to the new game. Also, your skills and mastery of controls will also determine how long you will have to keep playing A Plague Tale Requiem to beat it. Till then, stay tuned to Android Gram, and happy gaming.