FIFA 23 is one of the most famous games of the year 2022 and continues to grow as we speak. When it comes to the world of football simulation games, the FIFA series dominates the market not only in the football section but also in the whole sports genre. FIFA 23 is continuing the legacy with many players joining the game on daily basis. As the community of a game grows, the competition increases and you have to put in more hours in the game. The career mode of FIFA 23 allows you to explore the world of football right before your eyes by doing the same. However, whenever you are about to buy a game, space can always be an issue. As many AAA titles consume a lot of space, we shall know how many GB is FIFA 23 on PS4, PS5, Xbox Series X/S, Xbox One & PC.
Also read: FIFA 23 'This software cannot be used at the same time as the game' Error: Fixes & Workarounds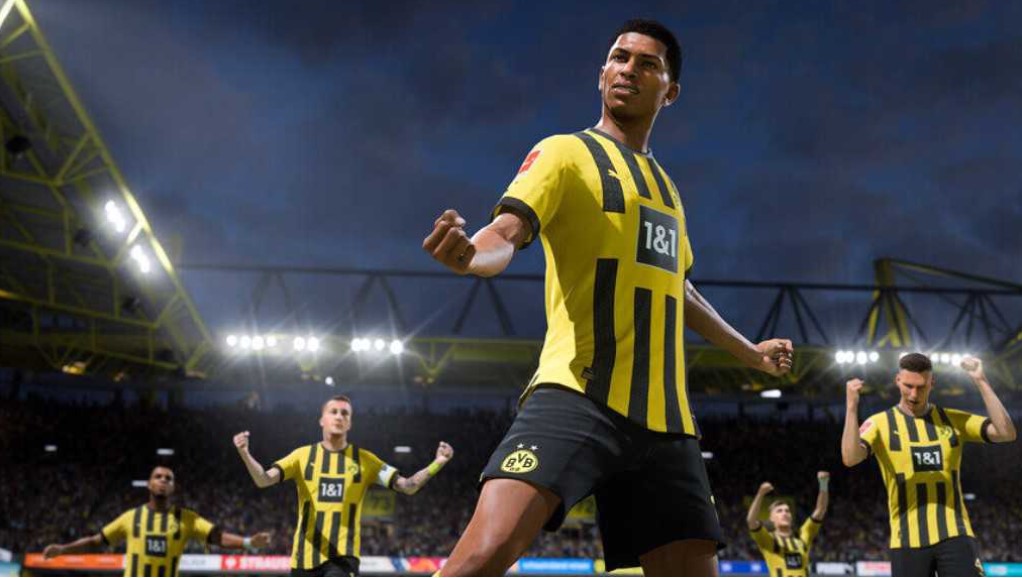 How many GB is FIFA 23 on PS4, PS5, Xbox Series X/S, Xbox One & PC
There are times when we are limited by the space of our devices and we have to choose which game we want to keep and which one we have to let go of. To escape from these confusing times, the best way to deal with it is by calculating the disk space of our device and managing it from the information on the size of the game. This future-proofing also gives us the confidence for purchasing a game because not having enough disk space after spending hundreds of bucks on a purchase can be a bit embarrassing. Therefore, we will analyze the disk space required to install and play FIFA 23 on your respective devices:
For PC: 100 GB minimum
This means, if you are planning to enjoy FIFA 23 on your PC, you will have to free up at least 100GB of space before you install it. However, we recommend that you keep an extra 10 to 20 GB of disk space for further updates and DLCs.
For Xbox Series X/S and Xbox One: 60 GB minimum
If you want to play FIFA 23 on your Xbox console, be it Xbox Series X/S or Xbox One, you will have to free up at least 60 GB of disk space before the installation. To be on the safer side, you can keep an extra 10 GB of disk space free for the smooth functioning of the game.
For PS4: 40.45 GB minimum
If you want to download FIFA 23 on your PS4, you need to free up space of around 40-45GB minimum.
For PS5: 50-60GB
You can expect the game to consume around 50 to 60 GB of space on your PS5 storage. However, you can cross-verify it while the download starts and free up the space accordingly.
On this note, we hope that you will enjoy scoring goals in FIFA 23. Also, do not forget to visit Androidgram for the latest updates in the world of tech and gaming.