Overwatch is one of the most successful titles of Blizzard and still continues to be popular after six years of release. And, this is exactly why many fans don't really understand the point of a sequel for the game. If you aren't familiar with this piece of information, Overwatch 2 is currently under development. Some rumors even suggest that it will be a "downgrade" from the original game. Well, we cannot fathom Blizzard's motive as of now. The popular video game publisher faced a "rocky" 2021, delaying the release of Overwatch 2 and Diablo 4. What about Overwatch? The well-optimized first-person shooter has been receiving free updates and new content over the last few years. Which brings us to the question, what is the download size of Overwatch in 2022? And, we will be discussing just that in this article. Keep reading.
How good is the popular FPS in terms of optimization?
Now that we are talking about download size, we would also take our time to mention Overwatch's well-thought optimization. If you are a regular Overwatch player and have been a fan since 2016, you would know! According to reports, Overwatch runs "buttery smooth" on non-gaming laptops (low graphics, of course). Again, it's a shooter game, and stable FPS is of uttermost value. Overwatch isn't great when it comes to looks. In 2022, we all prefer graphically intensive video games owing to the increasingly powerful hardware. Let's face it – we are (all) patiently anticipating a chance to buy a new RTX 3080 at the lowest price. And, Overwatch isn't exactly the game we would like to download and play on such a GPU. However, we can certainly give the hero shooter a great amount of credit when it comes to optimization!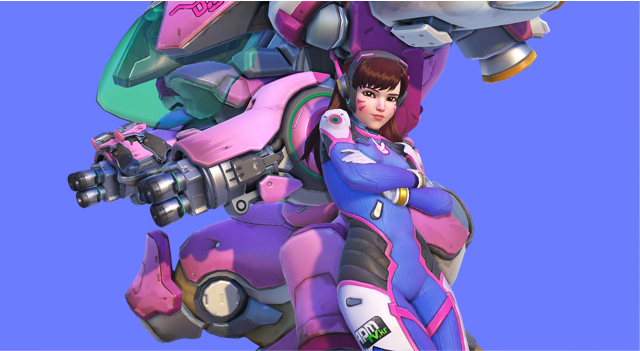 Download size of Overwatch on PC, PS4, PS5, and Xbox
Presently, the multiplayer FPS is natively available on PC, PS4, Xbox One, and Nintendo Switch. Blizzard also released a "performance patch" which optimizes the game for next-gen hardware. However, it was only for Xbox Series X|S. You can play Overwatch on PS5 too – some features may not feel the same. We also saw the addition of cross-play support for the game in 2021. According to reports, the initial download size of Overwatch from a specific store is around 12 GB. But, you will be downloading a few updates in-game. The total download size of Overwatch in 2022 is approximately 26 GB (initial + updates) for PlayStation and Xbox. For PC, the download size may be around 3 GBs less – 23 GB. Before starting the download, ensure that your device features the minimum requirement of 30 GB free space.