Planning to get Rainbow Six Siege in 2022? Well, it is necessary to plan for its storage first as it is a heavy game. If you are wondering how many GB Rainbow Six Siege would occupy in 2022, this article is for you. Siege is a popular first-person shooter game by Ubisoft released in 2015. Since its launch, the game has changed a lot – new content and updates. It is natural that the game has grown in terms of size. In this article, we will be discussing the download and install size of Rainbow Six Siege and whether the game is optimized enough in terms of space. Keep reading!
Although Ubisoft has made sure of non-stop entertainment for Siege fans since 2015, we now have an option to play the new spin-off too. Rainbow Six Extraction, a spin-off of Siege, is all set to release on major platforms tomorrow, i.e., January 20, 2022. Being a new game, Extraction may attract a Rainbox Six newbie's attention first. However, we recommend playing Siege first. After all, Extraction is technically a part of Siege. Plus, Siege receives free content updates through the Seasons feature. Not at all a game of 2015!
Is Rainbow Six Siege well-optimized?
Rainbow Six Siege is available to play on PC, Xbox One, PS4, Xbox Series X|S, and PS5. You can choose to get the premium editions that include previous seasons' operators. Talking about optimization, Siege needs a lot of disk space to accommodate itself. However, it isn't much demanding in terms of GPU and CPU. The minimum GPU requirement is of Nvidia GeForce GTX 460 or AMD Radeon HD5770 (1024 MB VRAM) whereas the recommended one is Nvidia GeForce GTX 670 or AMD Radeon HD7970 / R9 280X or better (2048 MB VRAM). Siege is well-optimized in terms of performance. In terms of space optimization, Siege lacks the caliber.
Also Read: How many GB is Call of Duty Warzone in 2022 on PC, Xbox & PS4, PS5?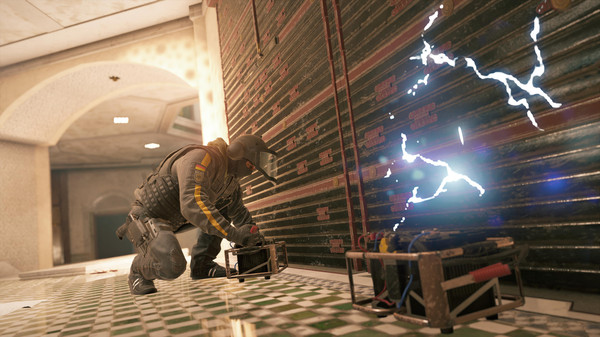 How many GBs is Siege (R6S) in 2022?
Considering Ubisoft's documentation, the minimum hard disk space required for Siege's PC version is 85.5 GB. The download size of Rainbow Six Siege may fall between 100-110 GB with the HD Texture Pack. You can choose to not download the HD Texture Pack if you prefer playing shooter games on low or medium graphics settings. For PlayStation and Xbox consoles, Siege may require the same amount of space as that of the PC version. A little less, we suppose – around 60-70 GB probably. According to reports, Siege was 54.4 GB on PS4 three years ago. It will definitely grow in size by now. Taking everything into consideration, we recommend keeping at least 90 GB of free disk space on PC, PS4, PS5, and Xbox for Rainbow Six Siege in 2022.
For more articles on Rainbow Six Siege, stay tuned to Androidgram!