Wondering how to get Salt Shards in Grounded? Then you, my friend, might want to read the complete article. Salt Shards are an important resource in the game. But, a lot of players don't know how to get their hands on this item. This is quite common because you will find this resource in a little remote location. Also, the game does not directly tell you about the location of this item. So, if you are confused and looking for more information, then you have come to the right place. In this article, we will tell you how to get Salt Shards in Grounded. So, make sure to stick with us till the end.
Grounded is an action survival video game. The story is very interesting where you mysteriously shrink to the size of an ant. This sounds quite fun however, normal things are now a deadly threat to you. You will need to be careful of birds as well as small insects. Your environment is dangerous but you need to survive and solve the mystery of your shrinking. The gameplay mechanics are very polished and hence the game is very fun to play. But for now, let us focus on collecting Salt Shards in Grounded. So, let us proceed.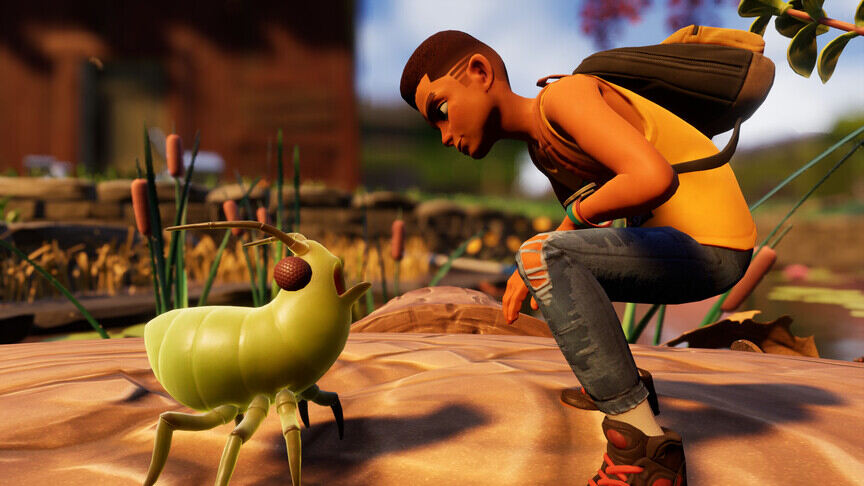 How to get Salt Shards in Grounded?
Salt Shard is a natural resource in Grounded. To get your hands on this item, you will need to visit an Antilion Burrow. These insects have some Salt Shards inside their nest and you will need to explore this place in order to obtain it. But, this can be a little challenging if you are under-leveled. You will also need a level 2 insect hammer in order to harvest the Salt Shards from the salt clusters. So, if you do not have this required tool, first craft it and then head over to an Antilion Burrow.
Note that you will need to defeat the insect while it is at the door of the nest in order to enter the place. Once you do so, the place will be free to explore. Apart from the Antilion Burrows, you can also find Salt Shards in Shed Surroundings and Picking Table. So, make sure to explore all these places in order to collect this resource. Well, this also brings us to the end of this article. We hope that you found it helpful. Stay tuned to Android Gram, and happy gaming.