Wondering how to play Sims 4 from a first-person perspective? Well, you don't have to look any further. Sim 4 added the first-person perspective feature way back in 2018. But, a lot of players are unaware of how to activate it. Earlier, players could only use the over-the-head perspective or the free camera mode in the game. While that is fun, a first-person perspective can take players on a ride of realism.
This is especially true for peeps who love role-playing and try to experience it as closely as they can. Since the Sims 4 allows you to do numerous things, first-person will let you experience all of it from the front seat. So, follow the steps mentioned below to go into first-person in Sims 4 on PC, PS4 & Xbox.
Sims 4 has been doing a great job of letting people experience the fun of a social simulation game. Released in 2014, it is a sequel to Sims 3 and the fourth major title in The Sims series. The game allows players to live a virtual life through different characters. You will have to study, get a job, start a family, and do everything else that people do in real life.
You have full control over your and other characters and you can decide their paths. Being a simulator of real human lives, Sims 4 can be extremely fun when played from the first-person perspective. So, if you don't suffer from motion sickness in real life [some like to stay away from FPP due to nausea], continue reading the article to learn how to switch to the first-person camera in Sims 4.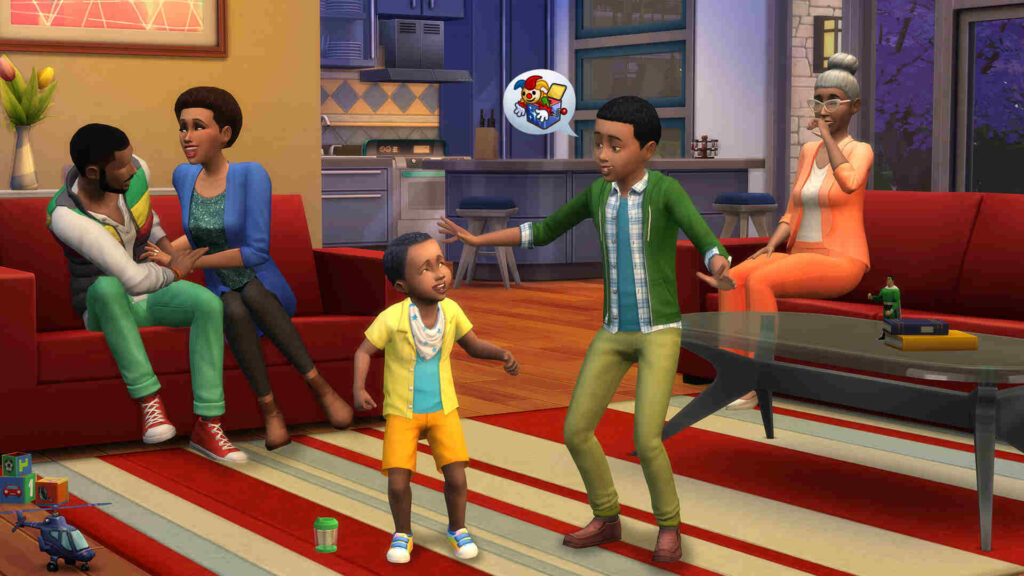 How to go into first-person in Sims 4 on PC, PS4 & Xbox?
It is very easy to switch to the first-person perspective in the game. You do not have to go through some lengthy, complicated process to switch the camera modes. Below, we have mentioned the steps for Windows PC, PS4, and Xbox users.
1) For PC users, once you are inside the game, press Shift+Tab on your keyboard to switch to first-person.
2) As for the Xbox and PS4 users, push down the right thumbstick on your controllers. If you didn't already know, yes, you can push them down like other buttons on your controller.
First-person is a really fun perspective in the game and allows you to experience everything up close and personal. You can always go back to the default perspective by pressing the same keys you did to go in first-person. In the end, we hope that you found this article helpful. Also, if you were wondering how to restore or recover your save files in the Sims 4, then check out our article on Android Gram for the answer. Happy Gaming!