Wondering how to play Roblox in VR on Oculus Quest 2? Then you, my friend, have come to the right place. But, before we begin, let us break the bad news- You will need to have a VR-supported PC to play Roblox on your Oculus Quest 2. This is quite unfortunate if you were planning to enjoy the game solely on your VR Headset. Now that we are clear, let us discuss your other options. As we mentioned before, you will need to have a VR-ready PC to play the game. For this, you will require a couple of accessories. So, continue reading the article to find out more about them.
Roblox is a great online platform to play and create games. It provides the users with in-build tools that help them make games with little effort. Roblox hosts hundreds of games and some have become incredibly popular. With the increasing popularity of Virtual Reality, several VR games have started to pop up on Roblox as well. Now, to play them, you will need a VR headset. The Oculus Quest and Quest 2 are very popular products in the market right now. Therefore, it is expected for folks to be looking for ways to run the game on their device. Below, we will enlighten you on how to play Roblox in VR on Oculus Quest 2.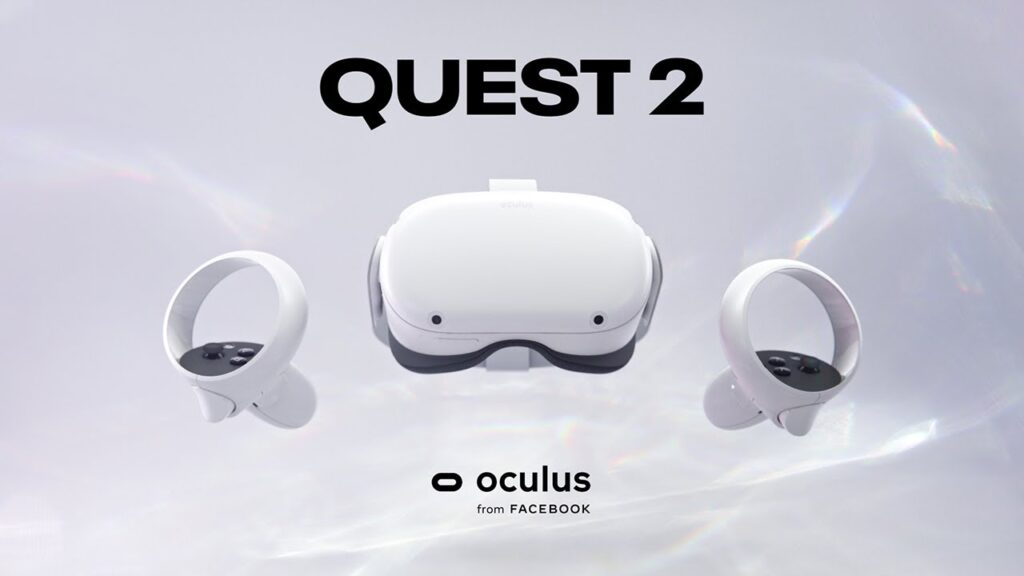 How to play Roblox in VR on Oculus Quest 2?
As we mentioned before, you cannot run Roblox directly on your Quest 2. To play the game, you will need to connect your headset to a VR-capable PC. To do this, you will need the Oculus Link cable. It allows you to connect your Quest or Quest 2 to your PC and play games. Once you have the required item, proceed with the article.
1) After you get Oculus Link, go to Roblox.com and get the PC client.
2) Now, go to the Oculus website and download the Oculus Rift app for the PC.
3) Next, connect your Oculus Quest 2 to your PC via the USB cable. Once you wear your headset, the system might ask you to enable Oculus Link.
4) Now, simply go to the Roblox VR app and download your favorite game that supports a Virtual Reality headset.
Want a wireless experience?
1) Go to your Oculus app store and get the Virtual Desktop app. Note that it will cost you around $20 for this application.
2) Now, download the free PC VR companion app that will help you with the wireless streaming of the games.
3) Register to the app using your VR credentials.
4) Now, browse your favorite games using the VR companion app and start playing.
So, this is how you can play Roblox on your Oculus Quest 2. Note that the wireless stream's quality will depend on your hardware. Low-end PCs will face bad streaming quality and possible lags. In the end, we hope that you found the article helpful. You can also check out our other article on How to fix the Oculus Quest 2 audio not working issue. Stay tuned to Android Gram and happy gaming!