Wondering if you can play Among Us on Oculus Quest 2? Well, unfortunately, you cannot play the incredibly popular game on this VR headset as of now. But, you don't have to feel sad. Innersloth has revealed some news that will bring a lot of joy to both Among Us and Oculus Quest 2 fans. The developers made some great announcements during the recent Meta VR Showcase. This has created a wave of joy amongst the fans. So, what was the announcement? Will Among Us come to Quest 2? Well, continue reading the article to find it out.
Among Us gained incredible popularity during the recent pandemic. While people were stuck inside their homes and bored out of their minds, the game provided a lot of fun for friends and family. The game follows a basic social interaction mechanic that needs you to cooperate with others to win. You and your crewmates are stranded on a ship with an imposter among you. So, you need to watch your back while completing tasks. Sounds simple, right? But guess what, it is not. This is the beauty of Among Us. The seeming straightforward game will get you hooked in no time. But, what's more fun than playing Among Us? Playing the game in VR, of course! Now, Facebook's Oculus Quest 2 is a great choice when it comes to VR headsets. But, the game is not available on the Quest apps store. But, it is all about to change.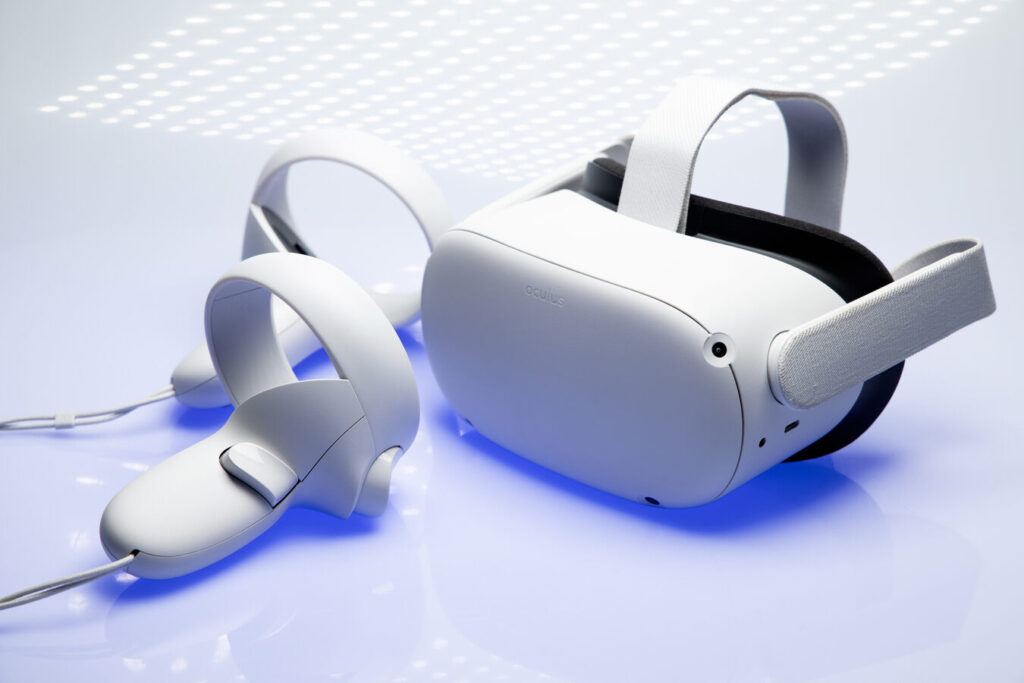 Can you play Among Us VR on Oculus Quest 2?
As we said before, you cannot play Among Us on Oculus Quest 2 as of now. The game is not available on the Quest store. But, in the recent Meta VR Showcase, Innersloth revealed that Among Us is coming to the popular VR headset. This announcement has caused a lot of stir amongst the fans. Though, no fixed release date was announced by the developers. But, folks might get to spend their Holiday 2022 season playing Among Us on Oculus Quest 2. According to some rumors, the game might hit the store by December 2022. Since this has not been confirmed yet, take it with a grain of salt.
So, this is all that we know about Among Us coming to Oculus Quest 2. We hope that the game hits the store as soon as possible. In the end, we hope that you found this article helpful. You can also check out our other article on How to use two controllers in Steam Remote Play. Stay tuned to Android Gram, and happy gaming!