Everybody loves Snapchat! The filters that make you want to lose your makeup, the stories that keep you hooked on for hours, the celebrity profiles that show you real-life behind-the-scenes; Snapchat is famous for n number of reasons. However, some features like full disclosure of activity are great at times; not so great when you want to ignore and still know what your friends sent you. But, Snapchat is a very versatile app nonetheless. Many of you might be wondering about a loophole, which can get you to see what your friends sent you without them knowing (Hmm)?
Snapchat features
Snapchat allows you to interact with your friends through snaps and videos. You can send them photos or videos or choose to upload them as your story. Users can upload stories in private where only their friends can watch, or on a public platform where the world can enjoy your experience. In addition, you can use some filters on photos or videos to improve the appearance or make it funny. Users can also know the location of their friends and watch their real-time stories. Coming to the feature which makes us have a love-hate relationship with Snapchat, anything you do on a chat with anyone is visible. Be it reading the conversation, taking screenshots, screen recording, opening snaps, deleting snaps: your friend will know everything!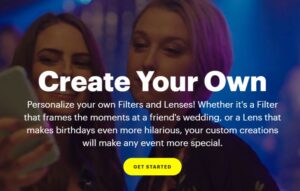 How to read messages on Snapchat without your friend knowing?
Is it possible? There might be a way to do so. But, this will only allow you to read chats and not open snaps without your friend knowing.
Open Snapchat. Open the chat section.
Press on your friend's profile photo, whose message you want to read, and drag it to the right slowly to open your conversation window.
Read the message and drag the window back to the left slowly.
Following the above steps will not let your friend know that you have read their message, and you can reply at your convenience. We have given out the loophole for you guys to exploit. You can now enjoy using Snapchat peacefully!