Finding it hard to withdraw your hard-earned money from Onlyfans? Or unable to get your first Onlyfans withdrawal? Don't worry, your money isn't lost anywhere. It is just stuck in the pipeline or waiting for you to perform a few actions and make way for it. Here are some tips and ways which can ease your way out.
Add A Bank Account
Firstly make sure you have added a bank account to receive all the Onlyfans payments. Go to your profile and click on add bank if you want to receive money or click on add card if you wish to pay others for services. Then enter the bank details carefully as this information is going to be permanent. It also requires your ID snapshots and other details connected to it. So make sure you have them ready. Then the request will go into verification mode where you have to wait for your account to get approved. You can fasten this process by trying their fast verification process but make sure you read the terms and conditions carefully before you do. It will then perform another set of verification procedures and within a few hours or a day at max, you should receive a response.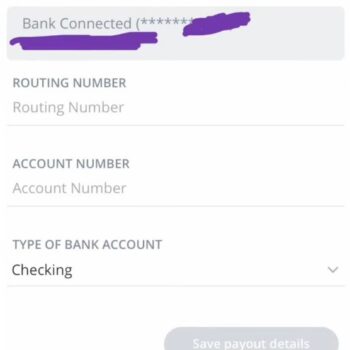 Verification and Approval
If your Onlyfans account gets approved and verified you will receive a confirmation of the same and when you log back in, the new interface will be waiting for you. Now, when you go to add your account it will ask you to fill out a W9 form, which is required for taxing purposes. Once done you will be able to add your bank account.
Onlyfans Withdrawal
To check how much money you can withdraw, open the Onlyfans website and click on your profile. Then click on the statements where you will find Current balance, pending balance, and manual payouts options. Manual payouts are where you can enter a withdrawal amount and request withdrawal to your entered bank account. If you have set your payment modes to be weekly or monthly, you will be paid based on that choice. The pending balance will be transferred to your current balance in that period of time.
Sometimes even after your balance is above the threshold the request withdrawal button appears to be grey. This can be due to multiple reasons. One reason is if any of the information you entered while adding the bank account is inaccurate. Hence always make sure you enter the right information at the right required place to receive smooth payments. The second reason is the mistakes or wrongly entered information while filling out the W9 form.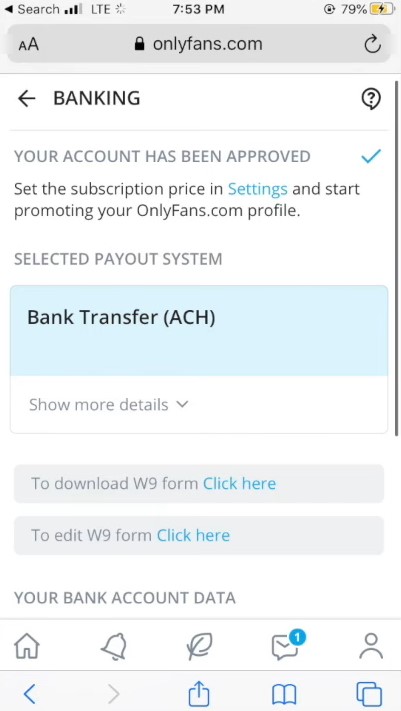 If the withdrawal button is still grey after a few days of sending for approval, go back and read all the information thoroughly and check for mistakes. If you believe everything is correct, contact the Onlyfans support page and tell them about the issue.
Contact Onlyfans Support
If for some reason you still are unable to withdraw your having issues with it, contact the Onlyfans support page and let them know about the situation.
Also read: Is Onlyfans not available on iPhone & Android?