If you love to direct stories according to your strategy, well, Humankind may be your next favorite video game. Humankind was released on August 17 and has gained a considerable number of fans. Humankind is a 4X turn-based strategy game that lets you dig deeper into a thrilling story of a civilization's lifespan. It is inspired by the very famous video game, Civilization. Some fans are, however, disappointed with the issues they are facing while playing the game. The multiplayer mode of the game isn't working for many. Unofficial fixes are spread out all over, but none of them surely works. Read this article to know more about the issue and whether there is an actual working fix to the issue.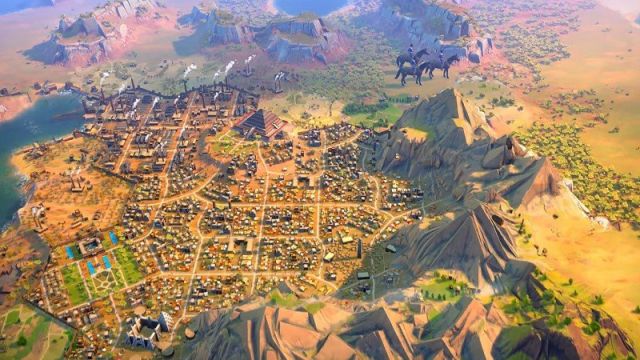 Humankind Multiplayer Not Working
Several fans have been posting their grievances on Reddit and Humankind's forum on games2gether. Most complaints say that whenever a player is trying to join a multiplayer game, the game throws an error, and a message pops up saying, "Forcibly disconnected from the server". This issue is limited to players who are playing the game through an Xbox Game Pass. Here's what a detailed bug report said from the forum.
When trying to join/create a multiplayer game the lobby flashes up for a second and then I'm booted to the main menu with the message "Disconnected.  You were forcibly disconnected from the game".  This does not happen when trying to create a singleplayer lobby.  It does happen when trying to connect to a lobby created by Steam users via the lobby ID (this was the first thing I tried to do after customising the avatar)

I checked to see if Windows Firewall settings were blocking my way through, but the  Humankind app has permissions for public and private access.
Check out the thread here.
One particular incident described that the player wasn't able to play multiplayer, and so he created a new account and tried again. And, surprisingly the multiplayer was working on the new account. So, does this point towards a defect in the account accessibility? Many players switched to using Steam to download and play the game. They reported that the issue was exclusive to the Xbox Game Pass. It seems the Xbox Game pass doesn't seem to handle multiplayer games that well.

Fixes?
There is no official acknowledgment from Microsoft or Humankind's officials about this issue. And, there are no guaranteed working fixes as of now. However, there's one way you can solve the issue. You will have to download the game through Steam. The Steam version of the game has no issues as of now. We hope the developers and Microsoft look into this issue for a working fix on the game pass.