Wondering whether your favorite battle royale video game is shutting down in the upcoming year? Epic Games recently cut off Fortnite's servers in China, leading to rumors of the same happening globally. As of December 2021, you can play Fortnite if you reside outside China. But, many rumors regarding the future of Fortnite in the global scenario are still lurking around. Will Fortnite's battlegrounds disappear globally in 2022? Let's find out.
Epic Games had tried its hands in the Chinese market by launching a Chinese version of Fortnite in the country. However, Fortnite China was in beta test since its launch (2018) and was never approved for a formal launch. Following the Chinese government's decision on video game usage and considering the slow (est) approval process for new games in the country, Epic Games decided to pull the plug on the game's Chinese version a month back (November 15). Things ended for Fortnite China, but Fortnite's global version runs absolutely fine as of now.
You can play Fortnite on PC, PlayStation 4 and 5, Xbox One, Xbox Series X|S, and Nintendo Switch. It was also available on the mobile platform (Android and iOS). However, the creators had run into a controversy with Apple and Google regarding the in-app sales cut numbers. Following this, Fortnite was removed from the AppStore and the PlayStore in August 2020. Android users can still download the app through Epic Games or third-party links. And, if you have a PC or a console, your favorite battle royale/survival/sandbox game is just a few clicks away.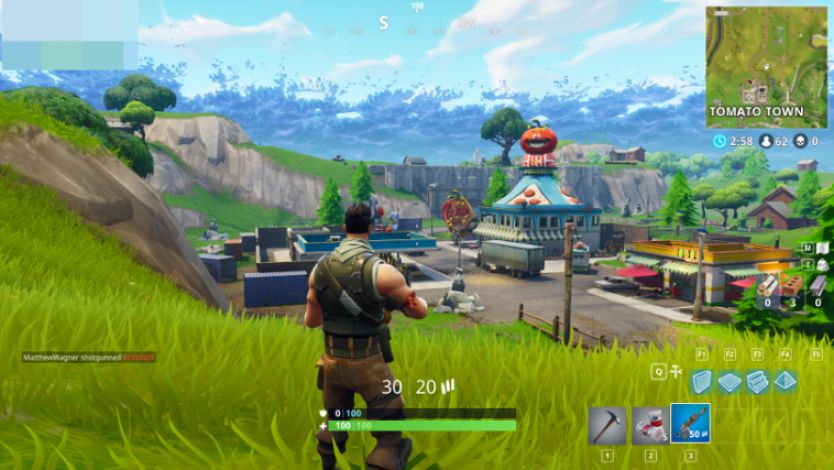 Is Fortnite Shutting Down in 2022?
A 2017 release, Fortnite generated a whopping $5.1 billion revenue in 2020 for Epic Games. According to Epic Games, the game has had 350 million active users in 2021 – the highest since release. Along with the huge player base, Epic Games is earning a considerable amount from all the in-game monetized cosmetics and brand collaborations. So, as per statistics, there should be an increase in revenue for 2021. There's no reason why Epic Games would consider shutting down such a good and prosperous video game in 2022.
Concluding, the game naturally generates a lot of profit for Epic Games. So, all the rumors suggesting the closing of Fortnite in 2022 are absolutely baseless and false. Yes, the game has left China due to unforeseen and unavoidable issues. But, Fortnite will remain as it is globally.