Are you wondering if Minecraft is bad for kids? Well, we certainly understand your concern. So, if you are uncertain about the game, then we insist that you read the full article. In today's era, playing video games has become more than a hobby. Gone are the days of arcades that tried to rob you of your money without letting you win.
The changing times have forced the games to evolve into something meaningful. Nobody wants to spend hours on a game that does not provide fun or satisfaction (unless you're a Dark Souls player. We find joy in agonizing boss fights). The focus of this article is to provide you with an unbiased opinion on why Minecraft is not bad for your kid.
Minecraft was first released way back in November 2011. What started as a passion project by Markus "Notch" Persson, soon turned into one of the best-selling games of all time. The original game was built using the Java programming language is termed the Classic Version. After he founded Mojang Studios, the game received more attention and updates to make it better. With each new update, the developers added new blocks, mobs, locations, and much more. The game's concept is fairly simple- mine the blocks and use them to create things. During all this, you also follow the RPG elements of the game. Now, this is all for the history lesson. The main question is why you should let your kid play Minecraft? Well, that's what we are going to tell you in the next section.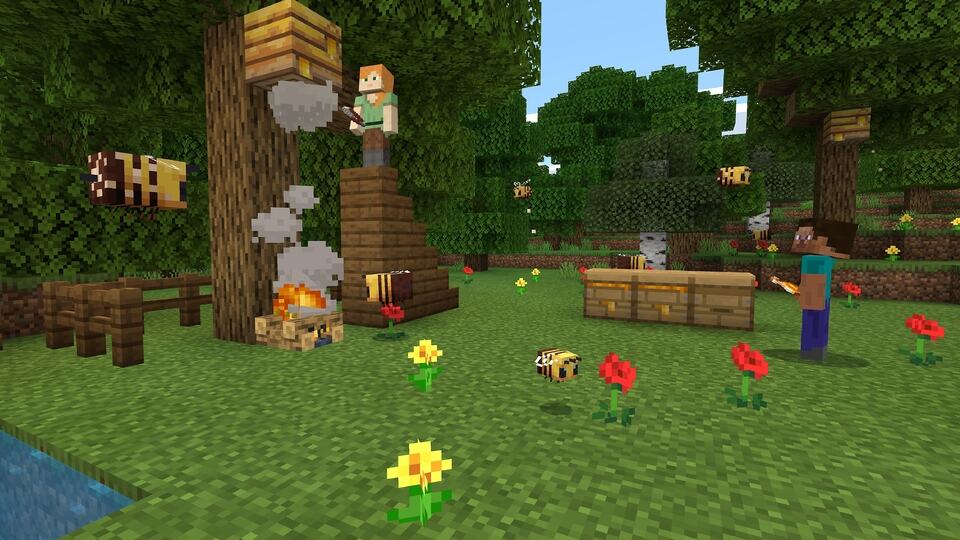 Is Minecraft bad for kids?
The straightforward answer to this question is a big NO. Minecraft is most certainly not bad for your child. Now, you must be wondering why we emphasize so much on this? Well, there are a couple of reasons why we think playing Minecraft is good for your kid.
1) The first reason is that the game brings out the creative nature of the players. It forces you to create new things out of the blocks.
2) The vast, never-ending world of Minecraft probes at your kid to explore the hidden stuff. This will directly help them to be more curious in real life as well.
3) With all the different types of ores and sentiments, the game is quite informative. So while your kid is playing, he is also learning about new stuff.
4) The game also gives your kid an option to keep pets. This triggers their empathy and helps them bond with creatures. And it is fact that life is better with pets.
5) Minecraft also helps your kid to socialize when they meet and talk with other players. Seeking help or helping other players will build their social skills.
6) The game will throw several challenges toward your kid that will make him do research and look for the answers. This is quite helpful for their growth.
7) There are also research papers on why gaming is good for kids and how it improves their growth and motor skills.
Conclusion-
We mentioned all the good points about Minecraft and why you should let your kid play it. But, as a parent, monitoring your child's playtime hours is a must. So, even though playing games is great, anything in excess may harm your kid. Playing games also helps them to relax and do things that are nigh-impossible in real life. In the end, we hope that we were able to convince you that Minecraft is not bad for your kid. Here's another fun article that you can share with your kid- How to make a map in Minecraft. Stay tuned to Android Gram and happy gaming!