Wondering if Poppy Playtime is available on Roblox? With its release in 2021 for Windows PC (via Steam), the survival-horror title quickly became popular. Even though the game currently has only 1 chapter, it still manages to attract a lot of players. The unique art style and puzzles combined with the horror element, make this game truly worth it. Now, to answer your question, yes, Poppy Playtime is available on Roblox. However, not the original version! Several Roblox users have released their own version of Poppy Playtime on the popular platform and below, we will mention some of the best versions that you can play. Stick with us till the end to know all the information you will need.
Poppy Playtime is a horror game that combines the action and puzzle elements very well. The player needs to explore an abandoned toy factory to unravel its secrets. During the whole adventure, they need to solve the puzzles while trying to stay alive. Peeps are loving this game and can't wait for the release of the 2nd chapter. Soon after its launch, a lot of players picked up the game's idea and launched their Roblox version. This created a wave amongst the players and now we have a ton of different versions of Poppy Playtime on Roblox. Below, we will tell you about some of the best versions that you can try.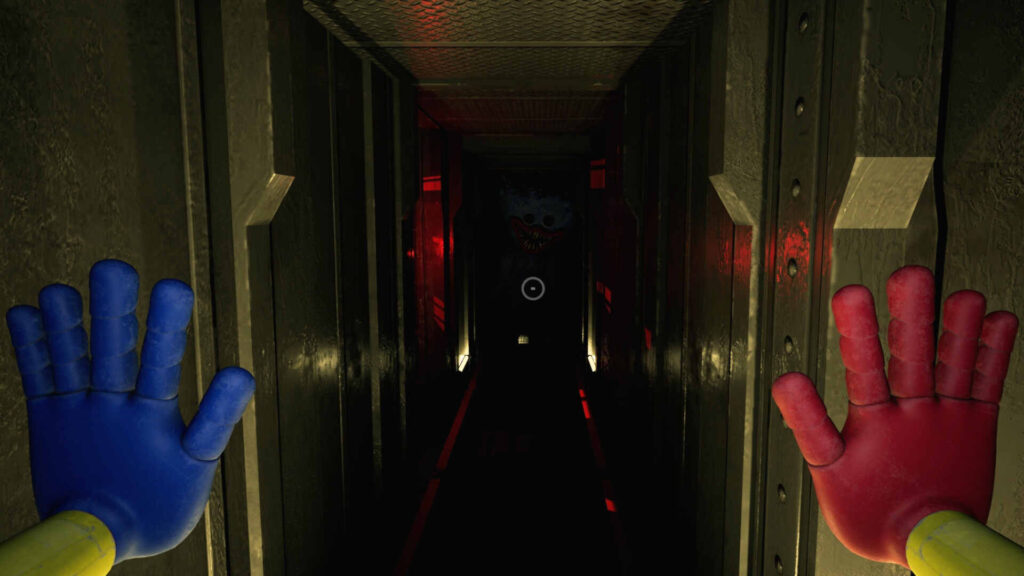 Is Poppy Playtime available on Roblox and how to play it?
As stated above, yes, Poppy Playtime is available on Roblox. There are several versions of the game that the players can try. It can get confusing to find out the best one, so we have mentioned some of them for you. These versions are the closest to the real thing in terms of gameplay and graphics.
1) The most popular version of this game on Roblox is called "Poppy Playtime!" and is made by Mikevalla20. This version is the closest to the original in terms of graphics and story. It removes the complexity of the puzzles that the original game has and lets players enjoy strolling the map while looking for keys. Simpler maze design allows easier escape during chase times.
2) The second version is also called the "Poppy Playtime" and has been created by DanzeeyNicky. It has simpler graphics compared to Mikevallas20's version. But on the other hand, it offers more interaction.
3) RIP_HEROBRINE's "Poppy Playtime" is the third version on the list. Although this version allows a lot more interaction, it is full of glitches. Therefore, we recommend you to try this version only if you need to.
So, these were some of the versions of Poppy Playtime that you can play on Roblox. We hope this article was able to answer your question. In case you were wondering what the Star code in Roblox means, then you need to check out our article on Android Gram for the answer. Happy Gaming.