Wondering if R6 (Rainbow Six Siege) is CPU or GPU intensive? Well, the simple answer is that R6 requires both. But, you aren't here for a simple answer, right? Well, like any other post-2014 video game, R6 draws power from both your CPU and the graphic card. But, it isn't as simple as it sounds. You might be thinking of upgrading your system to get better FPS in R6. So, knowing which component to upgrade first is important. Therefore in this article, we will tell you if Rainbow Six Siege is CPU or GPU intensive. Stick with us till the end.
Basic ways of identification.
There is a basic rule of thumb to check if a game is CPU or GPU intensive. Generally, games with better graphics and video qualities require a powerful GPU. On the other hand, games with better physics (ragdoll effects, body structures, vehicles, etc) draw more power from the CPU. Now, this does not mean that a game will only use your processor or the graphics card. A balanced game requires them both to run smoothly. You can also open your Task Manager while playing the game and check its performance. Several apps on the internet can tell you which hardware is getting more utilized by a game.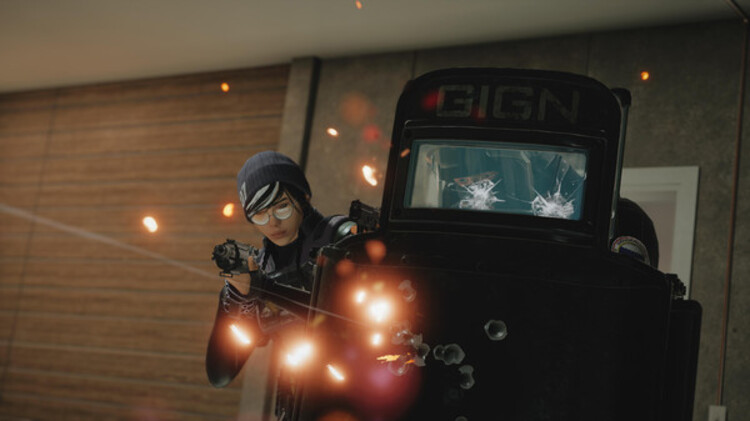 Is R6 (Rainbow Six Siege) CPU or GPU intensive?
As we said before, R6 uses both your CPU and the GPU. But, which of these components does it utilize more? Well, the game has decent graphics so will need a good graphic card to run the game without issues. But, the game has several physics components like walls, large destructions, human body movements, and much more. This puts pressure on your CPU, and therefore, you require a nice processor to play R6 lag-free. So to pass a final verdict, Rainbow Six Siege is mostly CPU intensive. That is because the game needs to run a lot of physics simulations that need good processing power.
So, which component to upgrade first?
Well, if you are looking to upgrade your PC to run R6 smoothly, it is better to go for a nice processor first. A decent enough GPU will be able to handle the game's graphics at medium or low settings. But, you require good FPS and smooth gameplay to win matches in the game. Therefore, we suggest you go for a better CPU and upgrade your GPU afterward. Or, if you have the budget, upgrade both!
In the end, we hope that you found this article helpful. You can also check out our other article on How to get the Rainbow skin in Splitgate. Stay tuned to Android Gram, and happy gaming!