Wondering if there is a Stray Blade Nintendo Switch release date? Then make sure to read the full article. Folks are desperately waiting for the action RPG to hit the stores. PC, Xbox, and PS users will get to play the game in 2022. This has left Switch owners wondering if Stray Blade will hit their store. The game looks interesting and everybody wants to play it. Nintendo users are especially concerned because their platform is not on the list. Which list are we talking about? Continue reading the article to find that out.
Stray Blade is an action RPG video game. It will throw you into the shoes of a rogue adventurer who is searching for answers. You, along with your wolf companion, will go on several journeys across an ancient valley and try to uncover its secrets. The fast-paced yet, the strategy-based combat system is quite intriguing. With a combination of sword and magic, it is going to be a thrill to play Stray Blade. The game also has separate skill trees for your character and the companion. This automatically means that you might need to grind a bit to level the characters and acquire different skills. Now, moving on to the main topic.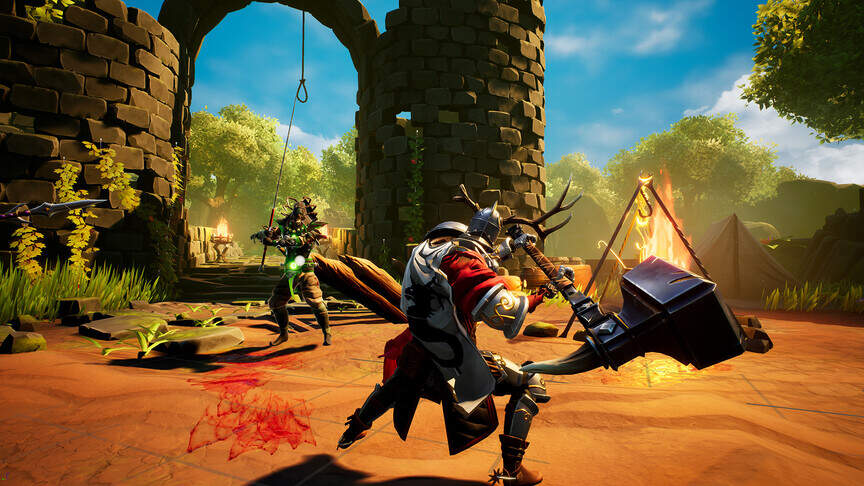 Is there a Stray Blade Nintendo Switch Release Date?
Unfortunately, the developers have not revealed any news about a Nintendo Switch release. As we mentioned before, PC, Xbox, and PS platforms are confirmed to receive the game. Now you might be wondering why they excluded Switch? Well, there are a few reasons why the developers might not release Stray Blade for the handheld, hybrid gaming platform. One of the biggest reasons is the extra work that needs to be put into a Switch port of the game. This increases the workload exponentially. Folks at Point Blank Games could use that extra time and manpower to further optimize the game.
But, does that mean that there is no chance for Nintendo Switch users? Well, there is a slight possibility that Stray Blade might get released on Nintendo Switch. After all, the Switch community is quite massive and the devs would like to target them. But, this may only happen after PC and consoles receive the game. Stray Blade's performance on these platforms will also determine if devs should put extra work for a Switch release. In the end, let's be positive and have our fingers crossed.
So, this is all that we know about Stray Blade's Nintendo Switch release date. We hope that you found this article helpful. You can also check out our other article on How to fix the Tales of Arise fatal error issue. Stay tuned to Android Gram and happy gaming!