Wondering if there is a Rogue Legacy 2 PS4, PS5 & Nintendo Switch release date? Well, the game is already out for PC and Xbox. Now, the folks on PS and Switch are curious when the game will hit their stores. If you are here for more news as well, then make sure to read the full article. Rogue Legacy has finally made a comeback and folks are loving it. The second installation in the series has got the fans excited. Below, we will tell you everything that we know about Rogue Legacy 2 PS4, PS5 & Nintendo Switch release date. So, stick with us till the end.
Rogue Legacy 2 is a rogue-like genre video game. You play as different characters and clear out the levels. The game also has different classes that will change your playstyle. Fans of the first game had been waiting since 2013to receive another game in the series. Cellar Door Games finally fulfilled their wished and launched Rogue Legacy 2 on April 28, 2022. Now, as peeps on PC and Xbox are enjoying the game, PS and Nintendo Switch owners are still waiting for the game. So, is there a release date for these platforms, and when will they get to play the game? Well, continue reading the article to find that out.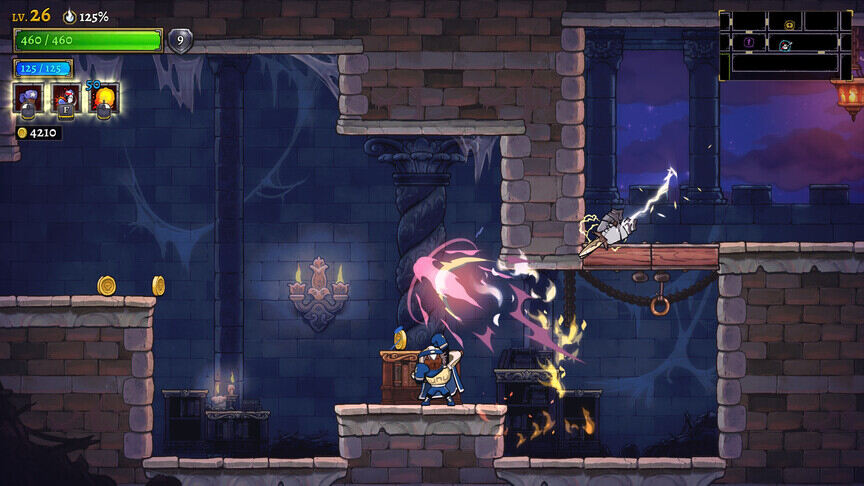 Is there a Rogue Legacy 2 PS4, PS5 & Nintendo Switch release date?
Well, unfortunately, there's no confirmed release date for Rogue Legacy 2 on PS and Nintendo Switch. This will be quite disappointing for the console users but don't give up just yet. Folks will remember that Rogue Legacy was available on all the major platforms. So, we can assume that the developers will do the same for Rogue Legacy 2 as well. In a recent Tweet, Cellar Door Games told that they are prioritizing one platform at a time. Since they are a very small team (two developers), it is natural that the release for other platforms will take time. But, the developers have not discarded the possibility of Rogue Legacy 2 hitting PS and Nintendo Switch stores.
Also, since the game is already on Xbox One and Xbox Series X|S, we can hope that the PS and Switch versions are also underway. Since there is no official announcement, we suggest you take this information with a grain of salt. If you ask us our opinion, we think that Rogue Legace will hit the PS and Switch stores soon. The developers will not want to miss out on the opportunity to target such a big player base.
This brings us to the end of this article. We hope that you found it helpful. In the meantime, you can also check out our other article on Among Us VR release date predictions and more information. Stay tuned to Android Gram, and happy gaming.