Planning to start playing Unravel 2? It has become an old video game now, a 2018 release. However, the game is extremely well-made and executed – the same reasons why many love this adventure video game even now. According to critics and fans, Unravel 2 is a perfect game to connect with loved ones. If you are wondering about the presence of a multiplayer mode in the game, you wouldn't be disappointed. It includes a solo mode and a co-op mode. However, it doesn't support online co-op/multiplayer. You can connect with one of your friends or family members locally to play the multiplayer mode of the game. Read this article to know how to play the multiplayer mode of Unravel 2.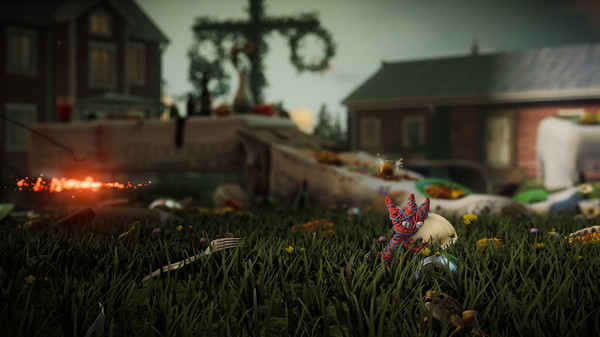 Is Unravel 2 multiplayer or not?
Love playing story-mode adventure video games? If you haven't already tried the Unravel series, you are missing out on a cute little adventure with Yarny. While Unravel supports only a single-player campaign, you can play its sequel and experience the story of two Yarnies with your friend or solo. However, the game's co-op will support only two players at a time. And, if you are wondering how to get started on a co-op journey in the game, let us tell you that it is an incredibly simple process. As mentioned before, the game supports multiplayer locally. So, you can connect two controllers, give one to your friend and play the game in co-op. Unravel 2 is available on PC, Xbox, PlayStation, and Nintendo Switch platforms.
If you are on Xbox or PlayStation, just connect two controllers and Unravel 2 will automatically detect them and prompt you to start a co-op game. If you don't have two controllers (PC players!) and plan to assign the keyboard to your friend's character, just connect one controller and open the main menu of the game. Now, select the Add another player on keyboard option and then Assign keyboard to player 1 option. That's it – you and your friend can now play co-op using a controller and a keyboard. If you want to play Unravel 2's co-op mode online, you can try using a third-party app called Parsec. Parsec lets you host online co-op sessions that your friend can join – Unravel 2's co-op supports online co-op only through Parsec.
Hope this article helped you understand the co-op system of Unravel 2. For more articles on Unravel 2 and other video games, stay tuned to Androidgram!