Not being able to log into a game after you have paid the full price to enjoy it is very frustrating. It becomes even more frustrating when the reason stated is not correct. Well, a similar issue has been encountered by players when launching Lords of the Fallen. Due to unknown reasons, the game client thinks it has been tampered with and stops players from accessing its content. The recently released game has its own set of bugs and glitches that have been preventing players from logging in and playing the game. This is one of them. This error is particularly bad because it does not allow you to enter the game at all. The launcher stops the game from launching, and you are stuck looking at that screen. So, how do you fix it? Is there a fix available?
Well, there are a bunch of potential workarounds to deal with this issue. Until the developers patch this issue out, these workarounds can be very effective in letting you get access to the game without any issues. In this guide, we have shared all the workarounds for you to try. So, keep reading for more details.
Lords of the Fallen (2023) "Cannot log in game client has been tampered with" Issue: Is there any fix yet?
While waiting for the developers to release an official patch for this issue, you can try these workarounds. They are generic and have proven to be effective in fixing a lot of issues in many games. So, without further ado, try them out.
1). Restart the game and system.
The first method is the tried-and-tested restart method. Restarting ends all game processes and system processes. If there are any apps or services that are supposedly stopping the game from functioning properly, restarting the game and your system will do the trick and get the game working.
2). Check internet settings.
Make sure you have a stable and strong internet connection. This makes it possible for the game client to verify information in your system faster and log you in. So, if your network connection is not stable enough, consider switching to a different one or using an Ethernet cable for wired connectivity.
3). Update Graphics Drivers.
Make sure you are running the latest version of your graphics drivers when you are playing this game. If there is a new driver update for your GPU available, make sure to update and install it for the best experience.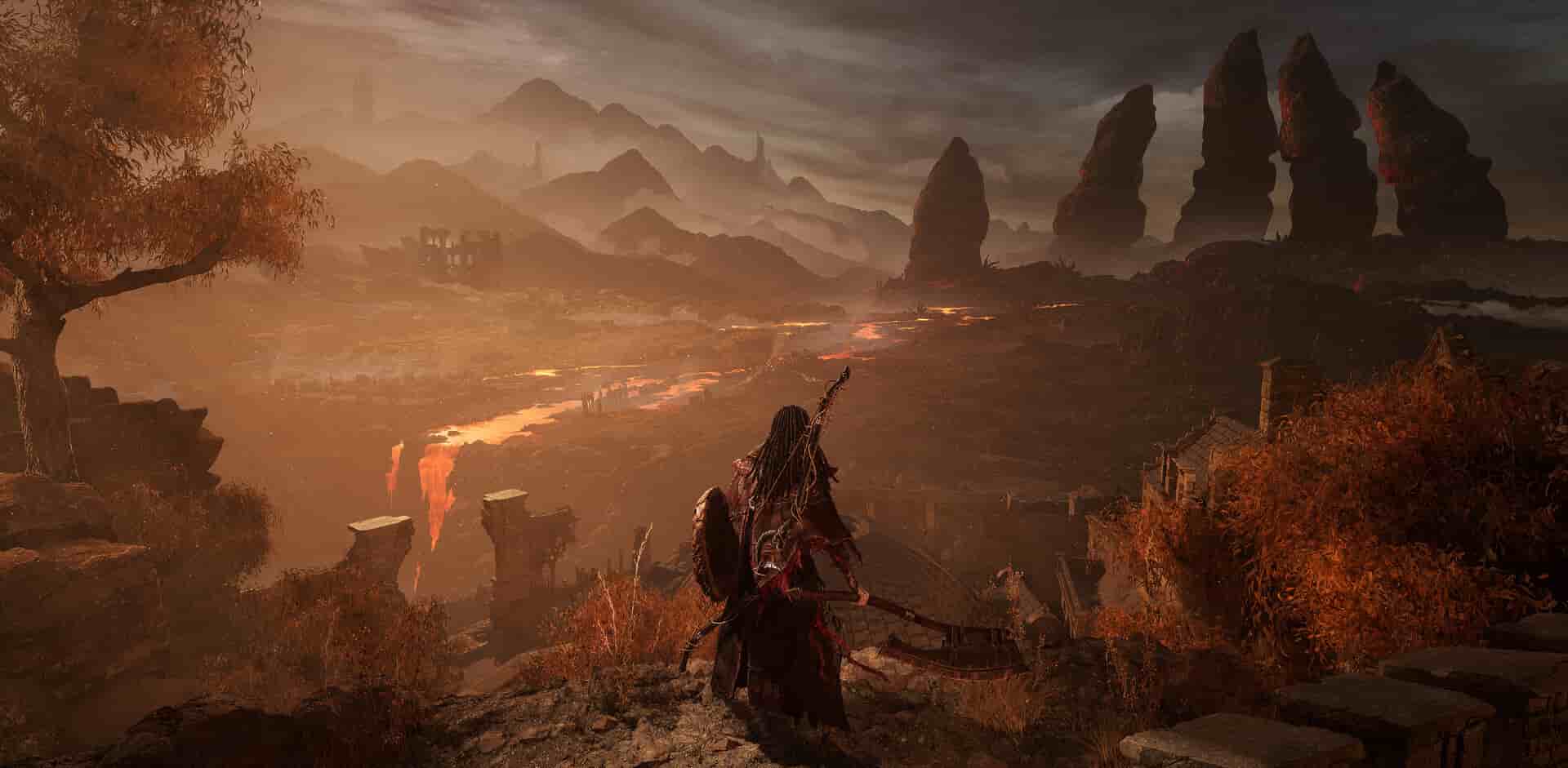 4). Verify game files.
This method has indeed worked in fixing the game client has been tampered with issue in Lords of the Fallen. So, try it out.
To do this on Steam;
Open Steam Library and right-click on Lords of the Fallen.
Select the Properties option and click on the Installed Files tab.
Now, click on Verify Game Files.
On Epic Games Launcher;
Find the game in your Epic Games library.
Next, click the three dots on the game tile, and then select Manage.
Now, select the Verify files option.
This method will verify all files of the game on your system and reinstall any corrupted ones. This might be able to solve the tampering issue that you are facing.
4). Reinstall the game.
If none of these methods work, reinstalling the game might be your best option. Since this will delete all files and reinstall clean ones, there is no chance of corruption, and the game will run smoothly after this workaround.
5) Install the Latest Windows version.
If you are running the Insider version of Windows, then you will need to reinstall the Windows version, and then try again. Do so, and then check if the issue persists.
6). Reach out to Support.
If none of these methods work, you might have to reach out to official support team for a local and personal solution to the issue you are facing. Since the game is just out, errors and glitches like these are common and will likely be patched out soon. So, contact the developers, and wait for their response.
That is all we have on how to fix this issue in Lords of the Fallen. If you found this article helpful and would like to read more, make sure to visit Android Gram.