Lords of the Fallen is not for the lighthearted. There is no doubt about that. You really need to understand the combat and the mechanics of the game to progress further and deal some real damage. If you don't want to get close to your enemies to deal damage, there are always a bunch of ranged weapons you can use to deal damage while maintaining distance. But not all ranged weapons are ideal. Now you might be thinking, 'What are the best-ranged weapons then?', right? Don't worry; this article is intended to address exactly that question.
A ranged weapon is a very useful tool if you don't have a tank or DPS build. If you choose to place your stats in attributes other than strength, agility, and health, you might want to consider using a ranged weapon. This can not only help you with fighting tough enemies, as you can stay at a distance, but it can also deal a good amount of damage if you aim well. So, here are the best-ranged weapons you can use.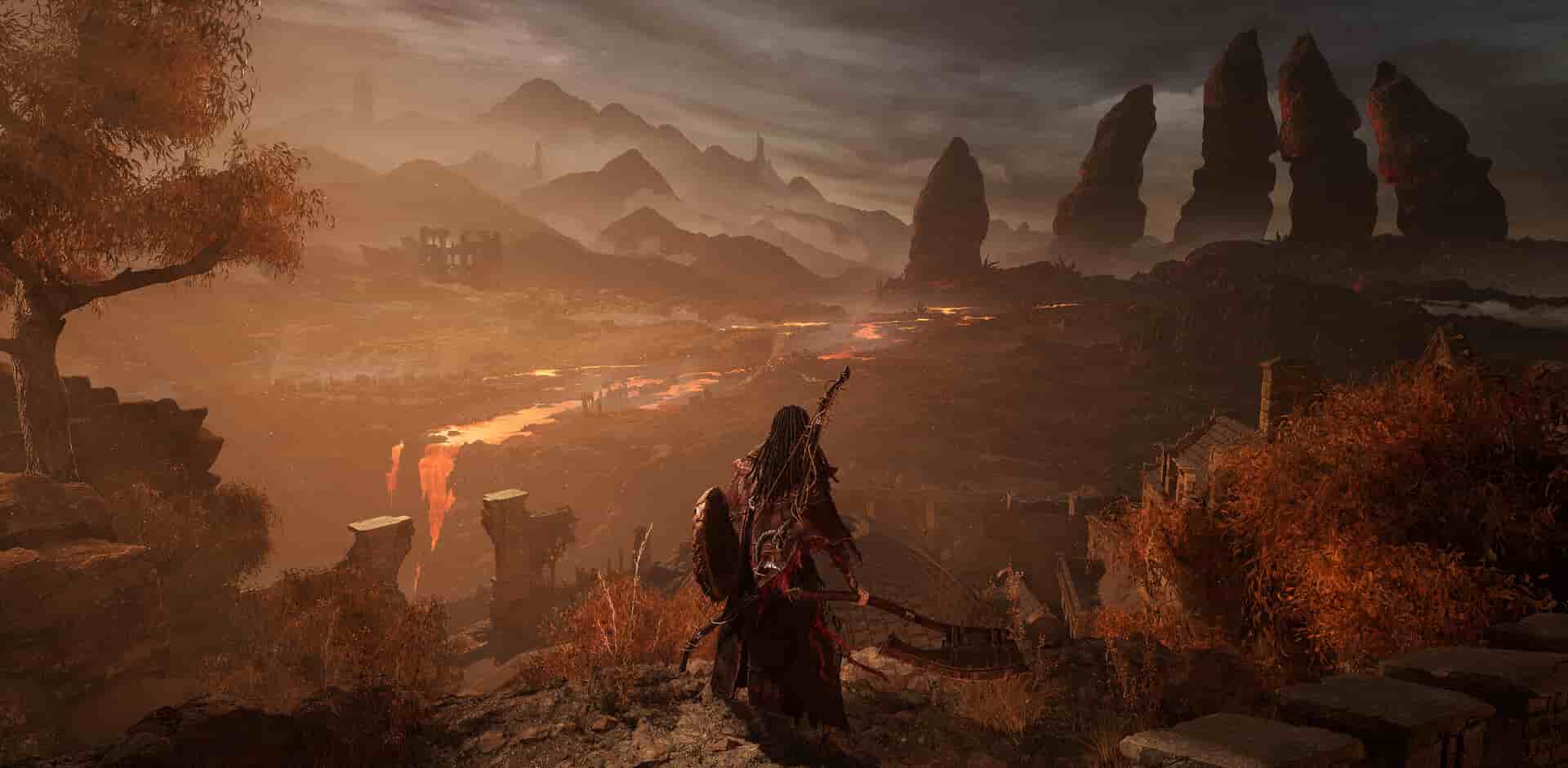 Lords of the Fallen (2023) Top 5 & Best Ranged Weapons List
So, there are a lot of weapons in Lords of the Fallen. Since character builds and playstyles are a thing, no weapon is definitively the best weapon. You can experiment with multiple types and classes of weapons to find the one you are most comfortable with. However, below we have included some of the most effective ranged weapons you can use in-game:
1). Assassin's Bow.
This absolutely cracked bow is likely the highest DPS dealing bow in the game. You will need a very agile character to use it though (20 AGI) but when you do use it, you can absolutely destroy enemies with it. It has B- AGI scaling without upgrades and that only gets better as you upgrade it.
2). Udirangr Shaman Bow.
One of the best starter weapons in the game right now. You need only 13 Strength and 13 Agility to use this bow. This means that you can start using this weapon regardless of the starting class you choose. While it does not deal the most DPS early in the game, this is one of your best options. Until upgrades are available, you can continue to use this bow before leaving it behind for something stronger.
3). Death's Finger.
With 168 base damage and C-STR (Strength) scaling, stronger character builds will love this crossbow. You will need 19 Strength and 16 Agility on your character to use this weapon, however. The absolute massive damage you deal with this bow will make up for all the points you invested to get access to this weapon.
4). Multi Shot Crossbow.
This is similar to Death's Finger but fires multiple shots. However, you need 22 points in Strength to be able to use this weapon, but the DPS this puts out is abysmal. It has a B-Strength Scaling without upgrades or runes. This makes it one of the most effective killing weapons at long ranges. Any strength build will definitively complement this ranged weapon, that is, if you want to stand back and fight, of course.
5). Bow of the Convert.
While not the most DPS-dealing weapon, it makes up for it in different ways. It deals multiple Status Effects including Bleed, Burn, and Poison along with base DPS. In addition to this, it only requires 16 Agility to use and wield. This makes it possible to use in a large variety of scenarios making it possible for you to build around it.
Well, now you know which are the top 5 and best-ranged weapons featured in Lords of the Fallen. If you found this article helpful and would like to read more, make sure to visit Android Gram daily. Also read: Lords of the Fallen (2023): How to get the Bloody Glory Grand Sword