Lowe's is a one-stop-shop for all your home needs. Are you painting your new home? Or, do you want to redecorate your room or your entire home? The Lowe's app is what you need on your phone right now. It lets you order electronics, appliances, building supplies, electrical needs, paints, pet supplies, sports equipment, plumbing kits, and many more: basically, whatever you might need for your home. Except for perishable items, you will find everything at Lowe's. Isn't it cool? Once you order, the store management will keep your order ready for you to pick up. You will receive notifications about the status, and then you can come to pick it up from the counter. Your very own one-stop-shop destination is now accessible from the comfort of your home.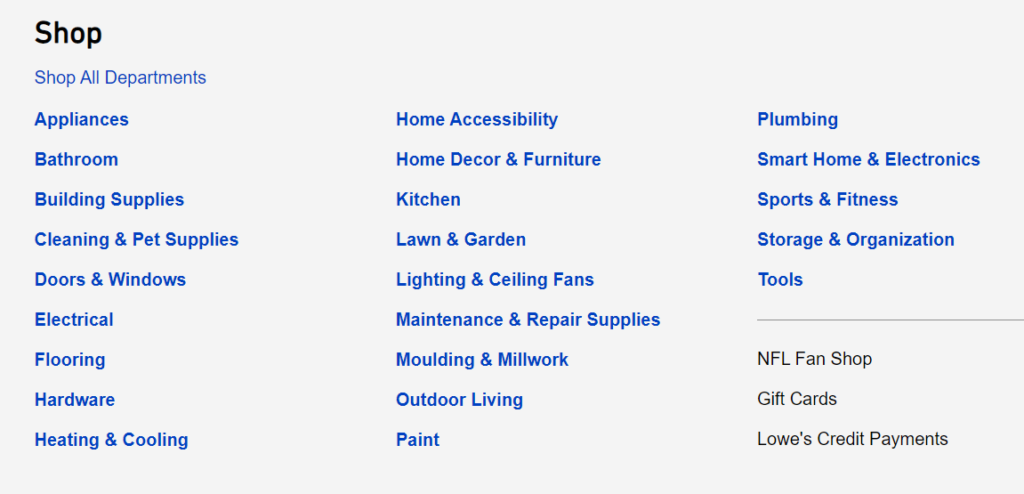 Lowe's app features
We have listed down the prominent features of Lowe's other than being a one-stop shop.
One-Tap checkout: Checkout with your items with one tap from the Lowe's app. Choose to pick it up or get it delivered.
According to aisles for easy spotting, aisle/Shelf locations, and store inventory: Get locations of items in the store. You can also check available quantities of the item which is in stock.
Inbox messages: You will receive exclusive in-app deals when you download the Lowe's app. You will also receive notification messages on orders.
Quick List and My Lists: Create lists of things you need in the app for easier shopping.
24/7 chat: Get assisted 24×7 through chat.
Orders and Purchase History: Access the order and purchase history from the app too.
Is your Lowe's app not compatible with your device?
So you have downloaded the Lowe's app but getting an incompatibility message. Hmm, strange! But we are here to help you troubleshoot your case.
Incompatibility issues with apps happen when you download an outdated version on your phone. Or, maybe you downloaded an advanced version of Lowe's app that isn't compatible with your device.
If your device is running an older version of Android, it might not support Lowe's app. Open Google Playstore, and search for Lowe's app. If it appears, the app is compatible with your device. We request you to download the official Lowe's app from Google Play Store since it ensures compatibility.
If you are on iOS, we suggest you look for the Lowe's app on the App Store. It will automatically show you the version which is compatible with your device.
Following the above points will get you a version of Lowe's which is compatible with your device. We hope we were able to help you solve your problem.