Madden NFL 22 features a bunch of abilities in the game for the players to effectively use them to their advantage in a match. However, due to a bug, they are unable to equip abilities to other classes in the game which is causing a lot of trouble for the players. In this article, we will be sharing all the details we know about this bug and discuss if a fix is going to be released soon. Here's everything you need to know.
Madden NFL 22 is currently filled with numerous bugs. From minor to major game-breaking ones, it features all of them. Well, this bug in the game is causing problems for the players as they are unable to make use of the ability system in-game. So, abilities in Madden NFL 22 play a very important role. Players have been reporting that due to a bug in the Yard mode of Madden NFL 22, they are unable to equip any abilities to other classes. According to a player, the Acrobat ability fails to be equipped to the hitman class in the game even though it was the associated class that the ability came with. As per the game, the players should be able to unlock the abilities and be able to equip them but that definitely isn't the case here.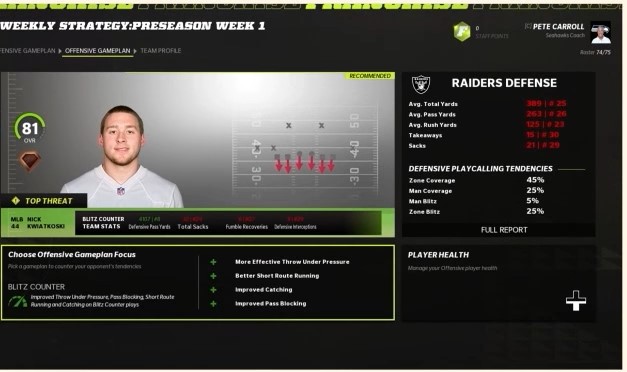 Did you know that players are facing server issues in Madden NFL 22? They are unable to access any online mode in the game which isn't an ideal situation. For more details on this, make sure to visit our detailed article here. 
Madden NFL 22 Yard mode: Unable to equip abilities to other classes
Well, after many reports from players regarding this ongoing bug that has been in the game since the official release, an EA community manager responded stating that the issue has been raised to the dev team. It was also mentioned that the devs were unable to include a fix in the latest Title Update that was released recently, but they are planning to provide a fix in the near future. However, as of now, there is no information on the release date of the update that will be fixing this bug for good. But, if more details are revealed regarding this, we will be updating the article accordingly at the earliest. For more guides and information on new games, make sure to stay tuned with us on AndroidGram.