Fans of the Mario Kart series have been waiting for a new installment for years. The last main title, Mario Kart 8, was released way back in 2014. Nintendo has since then released several DLCs and additional games but, fans wish for Mario Kart 9. Mario Kart is one of the most popular video game franchises of all time. But the developers have kept the fans waiting for almost a decade for a new title. In this article, we will tell you if there is a Mario Kart 9 release date and when can we expect the game to hit the stores.
In Mario Kart, players face each other on go-karts while picking up different power-ups. The simplistic yet fun approach to racing is one of the unique features of the game. Developed and published by Nintendo, Mario Kart stands to be one of the most successful video games series exclusively available on the Nintendo Switch platform. It's a series of Mario-style racing video games, which has managed to become a hit amongst loyal Mario fans and beyond the fan base too. The series gained even more attention after Nintendo decided to add more characters to the latest Mario Kart title. You can now play Mario Kart 8 as a character from popular video games like The Legend of Zelda and Animal Crossing. This collaboration attracted players from different paradigms, leading to an increase in the popularity of Mario Kart 8.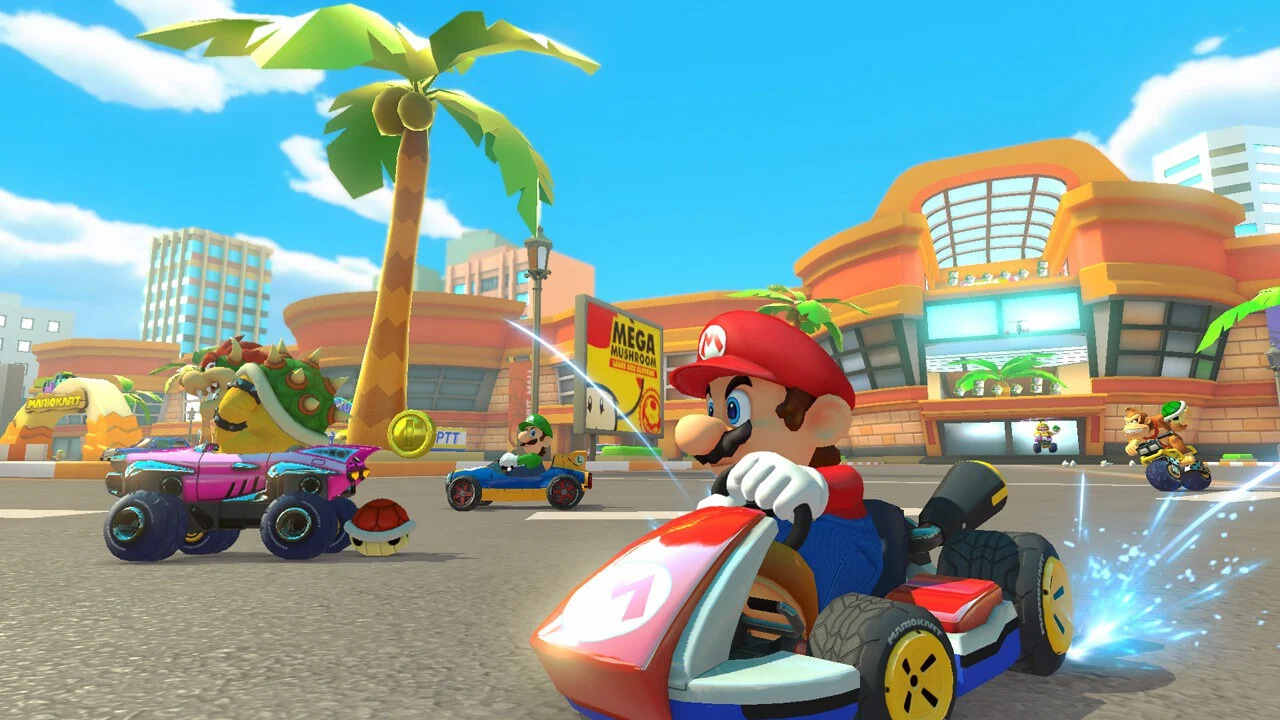 Mario Kart 9 Release Date: When is it coming out?
Fans are now curious about the release date of Mario Kart 9. Unfortunately, Nintendo has not released any relevant news. Instead, the developers surprised the fans with a standalone DLC called the Booster Course Pass for Mario Kart 8 Deluxe. This will contain a massive 48 remastered courses from all the Mario Kart games. This in itself is big news but sadly, fans who were waiting for Mario Kart 9 will be disappointed. People were expecting some sort of news regarding a new game but are now left empty-handed. However, Nintendo has a "slow and steady" plan to release DLCs for Mario Kart 8, which will obviously keep fans satisfied. But, what about Mario Kart 9? We have some predictions and speculations of our own. Continue reading the article to know more about them.
Our predictions and speculations.
Well, the news about the Booster Course Pass for Mario Kart 8 Deluxe surely is big news. According to Nintendo, the DLC will be released in six waves. The company has plans of releasing all the content by the end of 2023. So, we can speculate that fans will need to wait till at least 2024 to get Mario Kart 9. For now, though, there are no official signs of Mario Kart 9 being in development. But, considering the popularity of the title, it will be a no-brainer for Nintendo to not release a new installment.
In the end, we hope that the company releases some sort of news to relieve the fans of the series. We hope that you liked the article and found it useful. Also, if you were wondering about Shadow Warrior 3 Nintendo Switch release date, then make sure to check out our article on Android Gram. Happy Gaming!