Do you own a Neon horse pet or maybe want to? Well, in this article, we will be sharing all the details about the Neon horse pet's worth along with some name ideas. Here's everything you need to know.
Adopt Me is a pet simulator Roblox game that features a wide variety of unique pets. These pets hatch from different eggs and each egg features a different set of pets. Well, in Adopt Me, there are classifications of pets that are listed as follows- common, uncommon, rare, and legendary. Apart from these, players can also make neon and mega neon versions of these pets which are even rarer.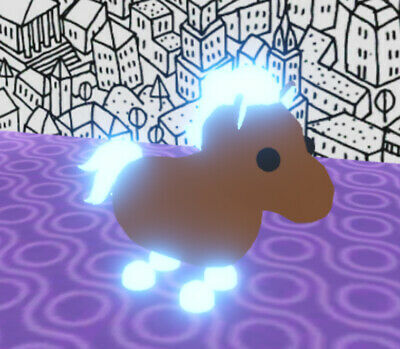 Players can make a neon pet by owning 4 fully grown pets of the same species and bringing them to the Neon cave. The same goes for the Mega neon where players need to own 4 neon pets of the same species to make a mega neon of that pet. If you play Adopt Me, you must know hard and time-consuming it is to make a neon version of a pet, let alone the Mega neon version.
Well, now you must be thinking, what is the worth of a neon horse in Adopt Me, right? Continue reading to know.
Want to know which egg is coming in Adopt Me after the recently released Mythic Egg? Visit here for more info.
Adopt Me: Neon Horse Worth
The Neon horse is an ultra-rare pet in Adopt Me which makes it really valuable. The horse itself is an ultra-rare pet that can be bought as a Gamepass pet at the Pet shop 300 Robux. So, if you want the neon version of the horse pet, you will have to buy another 3 of them and fully grow them. Therefore, this pet is more valuable than many.
So, if you are thinking of trading it, then make sure to get at least any of these pets:
parrot
frost dragon
neon unicorn
evil unicorn
NFR sloth
Adopt Me: Neon Horse Name Ideas
Some name ideas for your Neon horse are listed below:
Cisco
Annie
 Buddy
Whiskey
Chance
Blue
Molly
Ginger
Gypsy
Charlie
Ranger
Star
Willow
Lacey
Scout
Lucky
Ladybug
Ellie
Belle
Lucy
Rosie
Rebel
Cody
Jasper
Magic
Cricket
Cheyenne
Dash
Red
Bruno
Now you know what the Neon Horse in Adopt Me is worth along with some name ideas for it. Enjoy!