Audio issues can be funny and annoying in a game. Game sounds are an integral part of a game's experience. Realistic sounds, full of depth, can transform the look and feel of a video game. The developers of New World wouldn't leave such an element out while planning. Of course, they have included marvelous game sounds to complement New World. But, players are reporting some strange audio in-game. These (sometimes, funny) annoying sounds are hampering the experience of players. Are the developers going to fix the audio issue soon? Read this article to know more about the situation.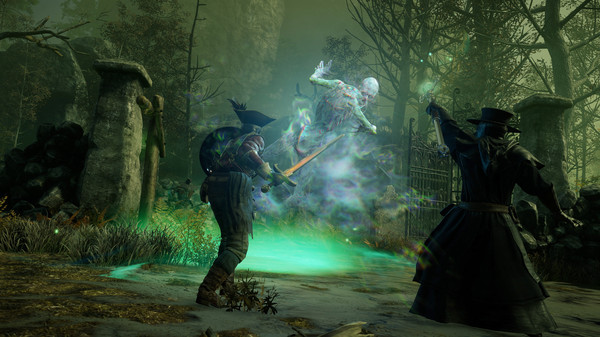 Wacky audio issues in New World game troubling players
There are dozens of bugs in New World waiting to be addressed. The developers are actually working day and night trying to fix all the reported bugs in the least time possible. It is sad because many players have highly appreciated the sound design of New World. The developers have made sure that the sound component of New World is as realistic and beautiful to hear as possible.
Can we take a moment to appreciate the sound design in New World?

The subtle echo of someone mining atop the cliffside, the yelling and clanging of people in combat across the plaines, the woody sound of gripping your spear, the metallic clang of a hammer smash, the way screams reverberate within caves.. just, wow. :')
Also read: New World game not working, launching, loading & crashing: How to fix it?
Things were pretty great during the beta phase. But now, New World has more fans than it can handle at the moment. Although the video game has made its way into the list of most played games on Steam, the server hiccups and other bugs due to this immense popularity are unbearable. Login queues are long, and it takes almost an entire day to get into the game. Along with all this, players are now hearing random sounds while in a game. Random sounds can be very misleading. Plus, it can startle peeps.
The developers have noted the issue of wacky audio. Along with that, they are looking into many other bugs and promises to solve all of them soon. We hope the developers come up with a fix to all the issues as soon as possible so that fans can start experiencing New World without hiccups.