New World is an open-world MMORPG game that is making waves in the genre right now. It is a game with excellent character customization and a lot of scope for activities. Since it is a fairly recent release, it also fares well in the graphics department, and the developers of the game have promised consistent and well-thought-out updates for it as well. The recent Season 2 of the game introduced a new raid in which up to 20 players can take part.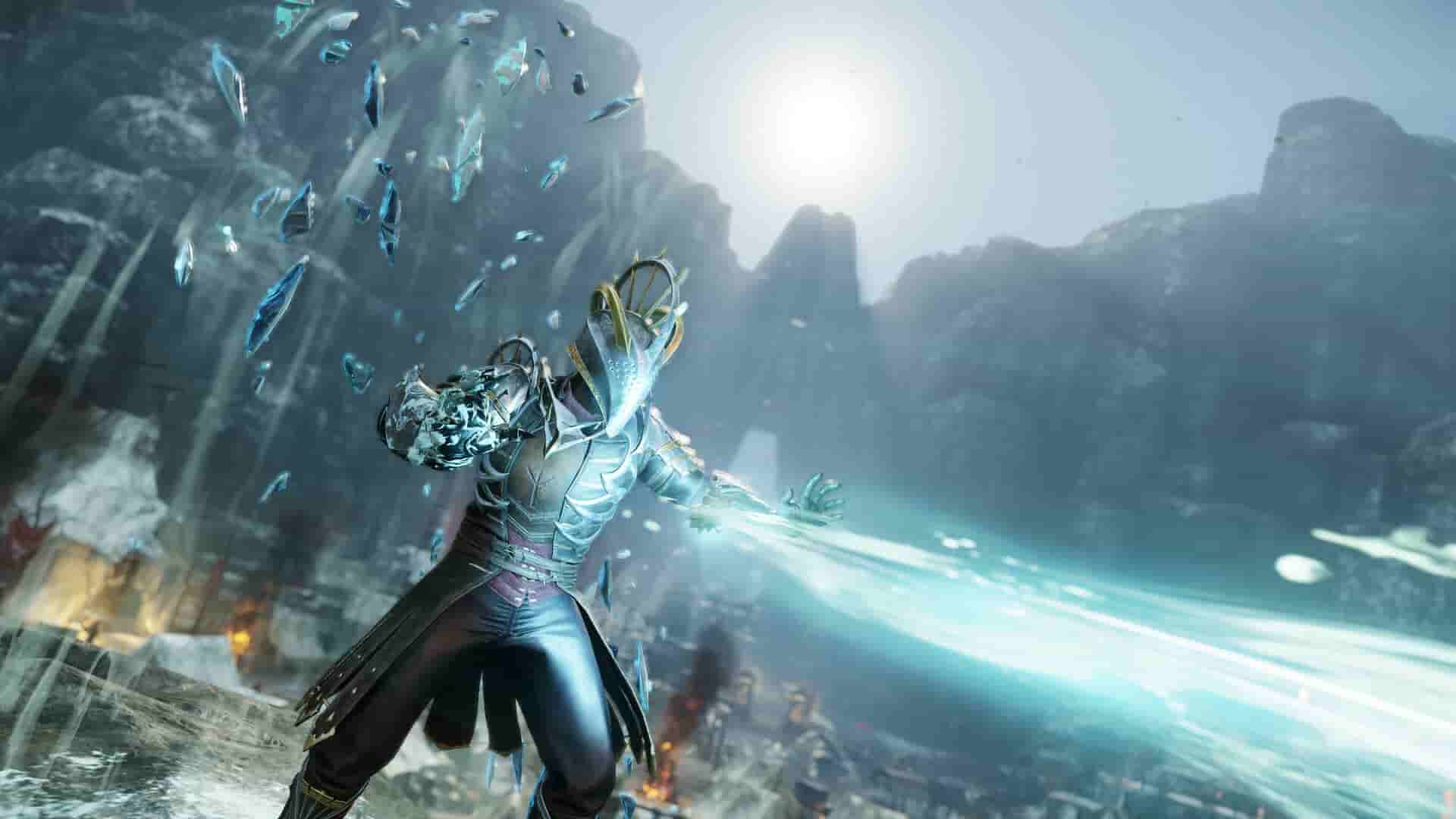 New World and its Season 2 update have offered a lot. The update brought the first Raid-style boss, Shah Neshen (the Devourer), into the game. This is a raid boss that you will need additional help to defeat. In order to fight or even have a chance to defeat it, you will need a well-balanced team and a lot of time and effort. However, if you don't know the correct strategy for this fight, your and your team's efforts might go in vain. Well, in this guide, we will cover the dos and don'ts of this fight and what the essentials are to remember before summoning and fighting this boss in New World. So, consider reading until the end.
New World Sandwurm (Shah Neshen) Raid: How to complete it?
The new Sandwurm raid boss in New World is a tough cookie. In order to access this raid, you will need a minimum of 12-member party. However, the recommended size is 20. Anyway, to begin this raid:
Travel to the Wurmsign Obelisk in the southwest of the Brimstone Sands.
Once here, head to the Trail of Devourer which is north of this obelisk.
But before you head to this raid, make sure that your character level is 60 or more and that you have a party of 12 or more people. You can join the random players at the arena if you don't have a party size of 12. Once you have the required number of people, initiate the Light Mechanic tutorial, and after completing it successfully, play the drum in the arena to awaken the beast from its slumber. Once awoken, you have officially begun the boss fight.
Strategy
Here are some helpful tips for the Sandwurm boss;
Understand the Light Mechanic; it will give you an additional damage buff if you stand in a particular color order. This can be a bit complex, but nothing too difficult.
Make sure you have a well-balanced team. A team with 2 tanks, 4 healers, and 14 DPS (both ranged and melee) is the recommended composition for this raid.
Don't forget to focus on the Scorpions and Golden Monsters that will spawn during the battle. They will deal consistent damage if not dealt with immediately.
Make sure to make a note of the attack types of the boss and have a counter ready for each type of attack.
Finally, consider equipping the following perks, trophies, gems, and potions before beginning the fight;

Perks: Beast Wards, Beast Bane
Trophies: Major Wildlife Combat, Major Angry Earth Combat
Gems: Choose gems that counter the attacks of the Devourer
Potion: Infused Beast Coating, Infused Beast Ward, Honing Stone, Acid Tinture, and Powerful Incense
If you use these items and follow the strategy mentioned, defeating this boss won't be so difficult. And, once you defeat it, you will be showered with rewards. These include:
Weekly

The Major Sandwurm Spoils Reward Cache can be earned once per week and will contain:

1 Named Sandwurm Weapon (625 

Gear Score

 fixed-perk weapon, trinket, or LMH armor piece. Guaranteed expertise bump)
3 Gypsum Orbs
Heartrune of the Devourer Tier 1
8000 Umbral Shards
200 Sandwurm Materia (see sandworm items below)

Daily

The Minor Sandwurm Spoils Reward Cache can be earned once per day and will contain:

1 Sandwurm item:

50% chance to receive a Named Sandwurm item at 625 

Gear Score

.
50% chance to receive a Rolled Sandwurm item at 610 

Gear Score

.

1 Timeless Shard
2000 Umbral Shards
1 Gypsum Orb
200 Sandwurm Materia

Basic

The following rewards will be earned after each victory:

1 Rolled Sandwurm item (scaled by expertise + 10 

Gear Score

)
500 Umbral Shards
We hope this guide has provided you with all the information you need to complete the Sandwurm (Shah Neshen) Raid in New World. For more guides like this, keep visiting Android Gram daily.