Facing the No Man's Sky error CE-34878-0 while trying to launch the game? Well, the error code CE-34878-0 indicates a general issue on a PlayStation console. If you are trying to play the game on your PlayStation console, you may encounter the CE-34878-0 error if the game has crashed. This may happen due to file corruption while installation or due to outdated system software.
No Man's Sky is a game where players have to survive and explore a procedurally generated universe to complete missions. As a player, you'll also get to establish your base, build space crafts, and more. The game is extremely popular among fans of the survival genre and also among the astronomy geeks. It is available to play on PC via Steam (Microsoft Windows Only) and on consoles (Xbox and PlayStation). However, The error code CE-34878-0 affects No Man's Sky players on PlayStation consoles only. Fortunately, there are a few general workarounds that you can try to fix the error code CE-34878-0 in No Man's Sky! Keep reading this article to know.
How to fix the error code CE-34878-0 in No Man's Sky?
As mentioned before, error code CE-34878-0 means that the video game you're trying to run on your PlayStation console has crashed due to some reason. In the case of No Man's Sky, this could happen due to game file corruption, a bug, outdated system software, or the game itself. So, firstly, check if there's a pending update to NMS. To check this, go to the game library on your console and locate No Man's Sky and highlight it. Now, use the controller to select Options > Check for update. Complete updates, if any. Now, check if there are any system updates available. You can check for the same from Settings > System Software Update.
The error CE-34878-0 may also happen due to a bug in No Man's Sky. A bug may show up after you install a new update. Previously, the famous 'Beyond' update to NMS had caused the game to throw the error code for a lot of players. However, a simple workaround was able to address the issue at that time. All players had to do was disable Ambient Multiplayer from Network Menu in-game. Although this workaround successfully eliminated the error, it annoyed a lot of players who wanted to play multiplayer in No Man's Sky.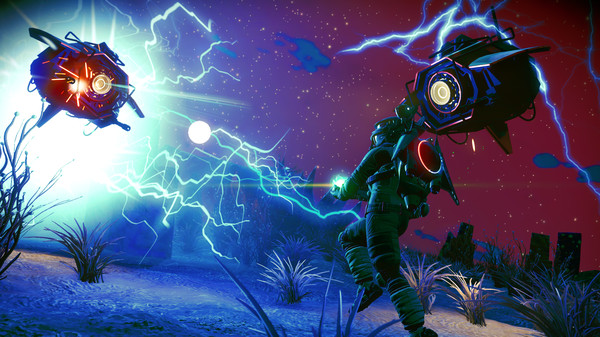 Check if other video games on your PlayStation console are throwing the same error. If so, it could be a problem with your console. In that case, try the following:
1) Power cycle your PlayStation console.
2) Did you install a new hard drive recently? If so, switch back to the previous one and check if the issue persists.
3) Is a camera connected to your console? If so, disconnect it and restart your console. After this, disable the 'Enable Face Recognition'  option from Settings > User > Login.
4) Initialize your PlayStation console.
If none of the above works, you should contact PlayStation Support for further help. If the error code is appearing just for No Man's Sky, contact Hello Games Support instead. For more articles on No Man's Sky, stay tuned to Androidgram!