Are you facing the error code 0xc00007b while trying to launch or play No Man's Sky on your PC? This error is accompanied by an error message 'The application was unable to start correctly' and may point to a corrupt game file. In fact, you may see this error code in other video games (like, Witcher 3) too. Now, there could be a few reasons behind file corruption. The files may not have downloaded correctly while installation. Or, your system's anti-virus could have marked an essential file as hazardous and blocked it. It is also possible that a file was accidentally deleted. Or, it could simply be a bug. Whatever it may be, there are a few fixes to the error code 0xc00007b in No Man's Sky. Keep reading this article to know!
What does the error code 0xc00007b actually mean?
The error code 0xc00007b is a Windows error. It could pop up when an application is incompatible with your system's OS. Say, you have a 32-bit Windows 10, and you've downloaded an application with is for a 32-bit system. You may see the error code 0xc00007b in such cases. This error code may also pop up when an application is unable to find essential files required for it to run properly.
Also Read: How to find a portal in NMS (No Man's Sky) in 2022?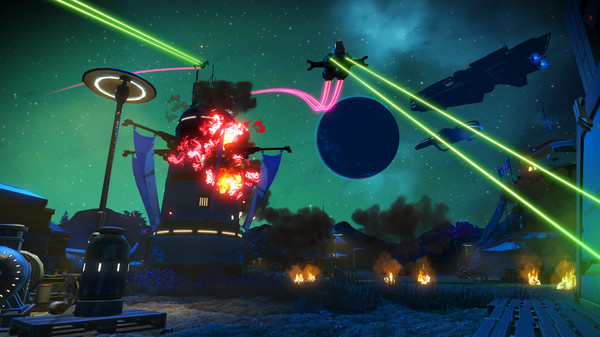 How to fix the No Man's Sky error code 0xc00007b?
First and foremost, try verifying the game's files via Steam. It's an easy step. Just open Steam and then your game library. Find No Man's Sky in the list, right-click on it, and select Properties. Now, click on the Local Files tab on the left. Here, click on the 'Verify the integrity of game files' option to trigger the process. Wait for it to finish before launching the game again.
If the above doesn't fix the error code 0xc00007b in No Man's Sky, try the following workarounds-
1) Try running the game as an administrator. Right-click on the game's .exe file and select Run as administrator.
2) Ensure that your system's OS and graphics drivers are updated.
3) Sometimes, the error 0xc00007b may appear due to outdated Visual C++ Redistributables or DirectX files.
4) Add No Man's Sky to the list of allowed apps in the Controlled Folder Access of Windows Firewall/Defender.
5) If you use third-party anti-virus software, check if disabling it helps.
6) Check if one of the game files was quarantined by mistake.
7) If none of the above works, reinstall No Man's Sky while keeping the anti-virus program on your system disabled.
One of the above should be enough to fix the error code 0xc00007b in No Man's Sky. For more articles on No Man's Sky and other video games, stay tuned to Androidgram!