Omega Strikers, the popular free-to-play action and strategy game developed and published by Odyssey Interactive, has captured the attention of gamers around the world. With its impressive graphics, engaging gameplay, and thrilling multiplayer modes, Omega Strikers has become a must-play game for gamers. Moreover, with its global release, Omega Strikers has gained a following for its intense gameplay and exciting challenges. However, one question that many gamers have been asking is whether or not the game features a local multiplayer or player versus player (PvP) mode. Therefore, we will be discussing everything about the availability of a Local Multiplayer/PvP mode in Omega Strikers.
Also read: Dead Island 2 Blueprint challenges not working: Is there any fix yet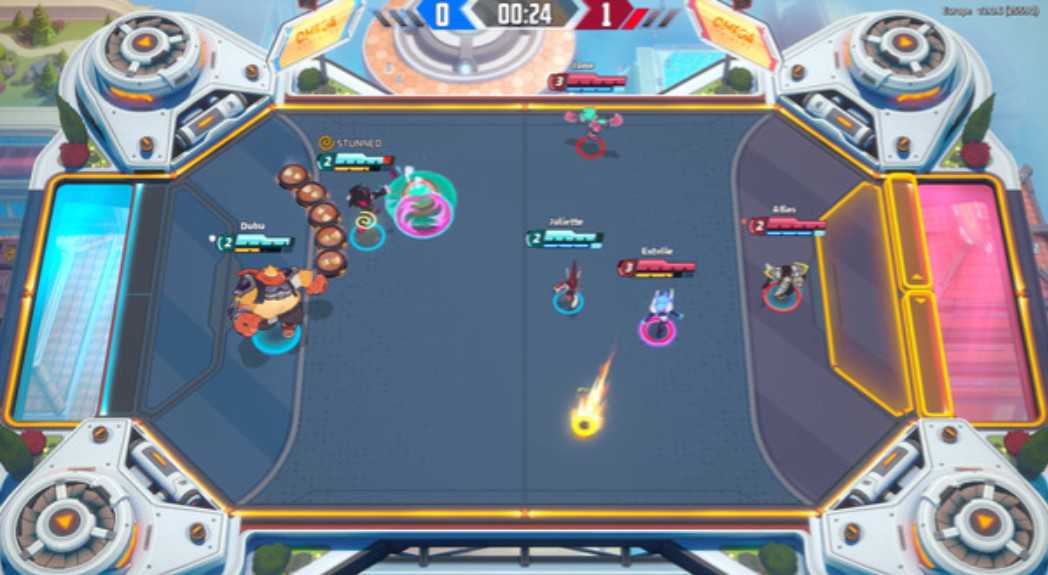 Omega Strikers Local Multiplayer/PvP mode: Is it available
Unfortunately, Omega Strikers does not have a Local Multiplayer/PvP mode. The game currently features only online PvP and online co-op modes, which require an internet connection to play. Local multiplayer typically involves players sharing a screen or using split-screen technology to play the game together. This allows players to compete with each other in real-time in the same room using the same system. This is often used in fighting games, racing games, and sports games. It is a great way to enjoy gaming with friends and family and can lead to some memorable moments and friendly competition.
Local PvP, on the other hand, is a mode that allows players to compete against each other without sharing a screen. This is typically done through LAN parties, where players bring their own devices and connect to a local network to play against each other. This is widely used to play first-person shooters and real-time strategy games.
Despite the lack of a local multiplayer or PvP mode, Omega Strikers has still managed to capture the hearts of gamers around the world with its fast-paced and exciting gameplay. In the online PvP mode, players can compete against each other in thrilling battles to see who is the ultimate champion. In the online co-op mode, players can team up with their friends to take on challenging missions and defeat powerful enemies.
While some gamers may be disappointed that Omega Strikers does not have a local multiplayer or PvP mode, the game's online modes are still incredibly engaging and fun to play. Well, the lack of such a mode does not detract from the game's overall experience, and the game is still well worth playing for anyone who loves action and strategy games.
While there is no information on whether a local multiplayer mode will be added to the game, players can continue to enjoy the exciting online PvP and co-op modes in Omega Strikers. The game's fast-paced gameplay and engaging mechanics make it a must-play for any action and strategy gaming fan. Anyway, on this note, do not forget to visit Androidgram for the latest updates in the world of tech and gaming.