Although playing casual matches has its own benefits, as players don't have to worry about losing their Triumph Points whenever they lose, competitive matches are way more intense and fun. Paladins offers players a bunch of casual game modes, including a custom mode and the popular ranked mode. However, recently, some players have reported that the in-game ranked queue isn't working for them even if they click on it repeatedly. Well, if you are facing the same issue, this guide is all you need to get rid of the problem. So, consider reading until the end.
Bugs and errors are quite common in Paladins, and the player base has made peace with them. After the release of every new update, some existing bugs get fixed; however, new ones start to appear out of nowhere. However, the Ranked queue not working issue isn't a new bug that has affected players. It has been in the game for quite some time, and there hasn't been any official fix for it yet. Anyway, in this guide, we have provided some workarounds to help you get rid of the problem.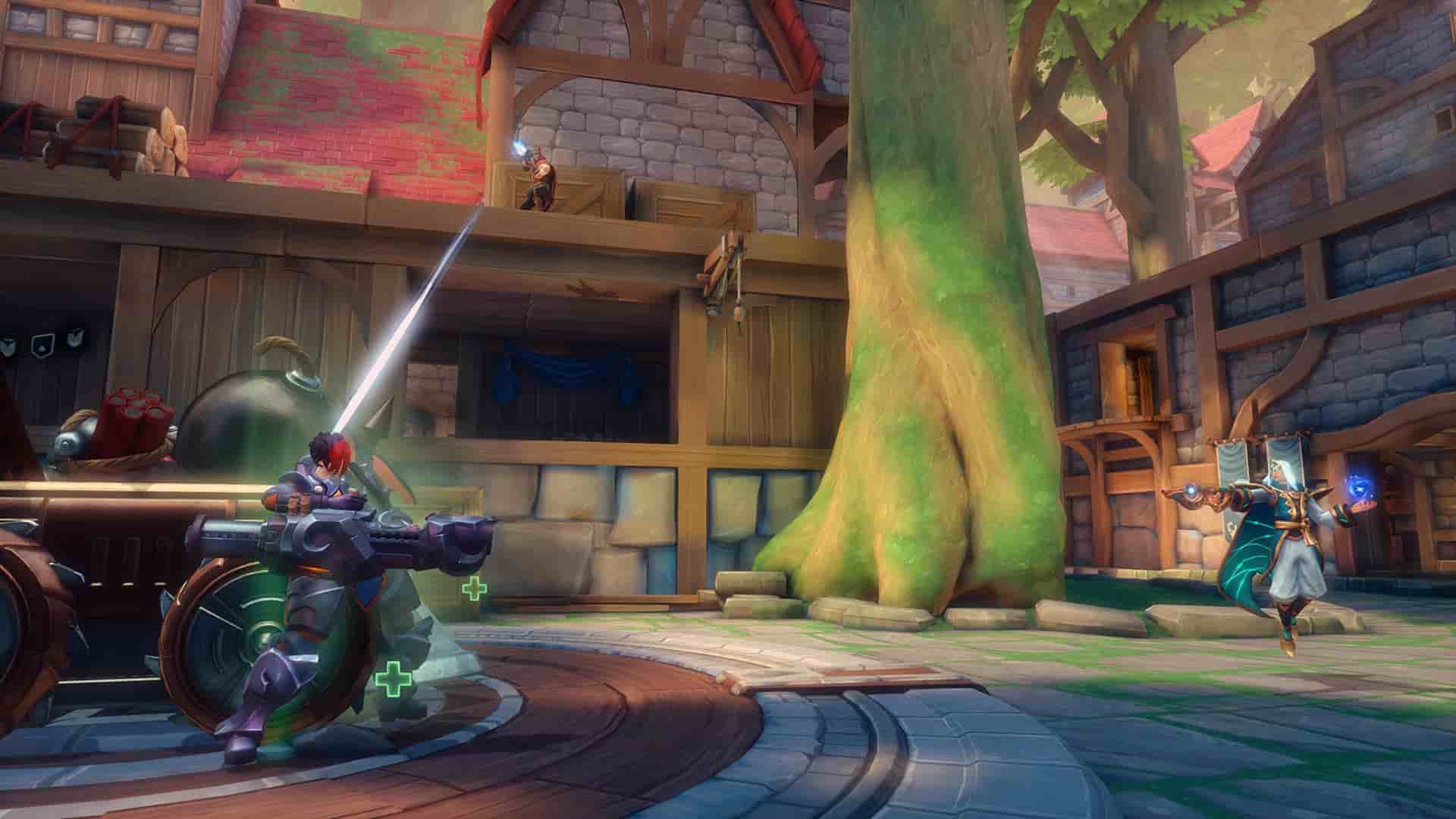 Paladins Ranked Queue Not Working Issue: Is there any fix yet
If you are unable to join the queue for a ranked match, here are some workarounds you can try. However, note that there is no guarantee these will work, but they are worth a shot.
1) Enable Crossplay
If you didn't know, Paladins supports crossplay between PC and consoles, so if you have this option disabled, you might not be able to join a ranked queue. To enable crossplay, head to the in-game Settings menu, then select the Controls tab. Now, look for the Crossplay option, and select Allow All. Once crossplay is enabled, the ranked queue not working issue should be fixed.
2) Restart Game
As trivial as it may sound, this can be an effective workaround for this issue. So, consider exiting the game and then logging back in. After this, queue for a ranked match.
3) Join Casual Matchmaking
If the ranked queue isn't working, head to the Casual game mode option, and queue for a Siege, TDM, or Onslaught match. After you are done playing one, try queuing for a ranked match and check whether it works now.
4) Join a party
You can also ask your in-game friends to invite you to their party and then queue for a ranked match to bypass this error. If the other methods fail, you can give this method a try.
5) Change Server
Changing the default server to Europe or North America might also get rid of this issue. However, before you do this, note that if you choose a server that's not the closest to your location, the in-game ping will be significantly high.
Anyway, with that said, you now know how to tackle the Ranked queue not working issue in Paladins. We hope you find this guide informative. For more such guides on the latest gaming trends, make sure to visit Android Gram daily.