When we talk about RPG games in the gaming industry, Path of Exile emerges as an established name. This game is in the market for more than a decade and continues to get regular updates and constant engagement from the community. Only a few games can survive this long and fortunately, Path of Exile is one of them. However, since the gaming era is becoming modern day by day with next-gen gaming machines in the market, the old games are getting a fade in their charm. Although Path of Exile is still as fresh as it was released on October 2013 but players are now expecting a second version of this game. Therefore, in this article, we will be discussing the release date of Path of Exile 2 for PC, Xbox, PS4, & PS5.
Also read: What does unidentified mean in Path of Exile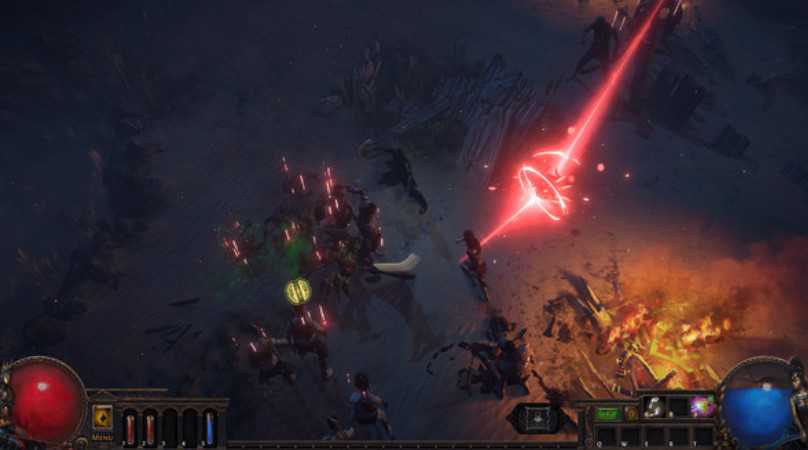 Path of Exile 2 Release Date for PC, Xbox, PS4, & PS5
The first trailer of Path of Exile 2 came out on Nov 16, 2019, on the official YouTube account of the game Path of Exile. With a trailer out in the market, the hype of Path of Exile 2 came to the surface. Many players began to anticipate the release date of Path of Exile 2 and started wondering when the game will be available for their favorite platforms. As the players were wondering about a release date for the game, the YouTube channel of the game released a second trailer with the title "Path of Exile 2 Trailer 2" around five months later on April 2021.
This added to the hype of the game again. Many players were playing Path of Exile for a long time. Especially, Windows users were expecting to get an early release as the first installment of the game followed the same pattern. Unfortunately, none of this happened in the real life. As the year 2022 is about to end, not even a beta version of the game is out yet. This is disappointing for the Path of Exile fans who were anticipating the release of the next title.
Conclusion
As of now, the official site of Path of Exile 2 claims that there is no release date available for the game. The beta testing of the game may start in late 2022 or the next year. So, the game might take another year or two to get an official release in the market for PC, Xbox, PS4, and PS5. Therefore, as of now you can concentrate on the first installment of the game and enjoy the regular three-month expansions for that title. As soon as we get an official release date of the game, we will be updating you at Androidgram, so keep a check on us and continue gaming.