The long-awaited fourth main and sixth overall installation of the Pikmin series is finally coming to an end. Pikmin 4 is an immersive strategy game that lets you complete various kinds of puzzles as you progress through the game. Players from all around the world are already excited about it, and finally, it's releasing as we speak on July 21, 2023. So without further ado, let's move into the basic types of Pikmin in the game.
These Pikmins are the main heroes of the series, and you will use their unique abilities, like swimming or being fire-resistant, for your upcoming missions. You will also unlock more than just the basic Pikmin as you progress through the story. So let's see what these small creatures are and how to unlock them.
Pikmin 4 All Pikmin Types List & How to Unlock Them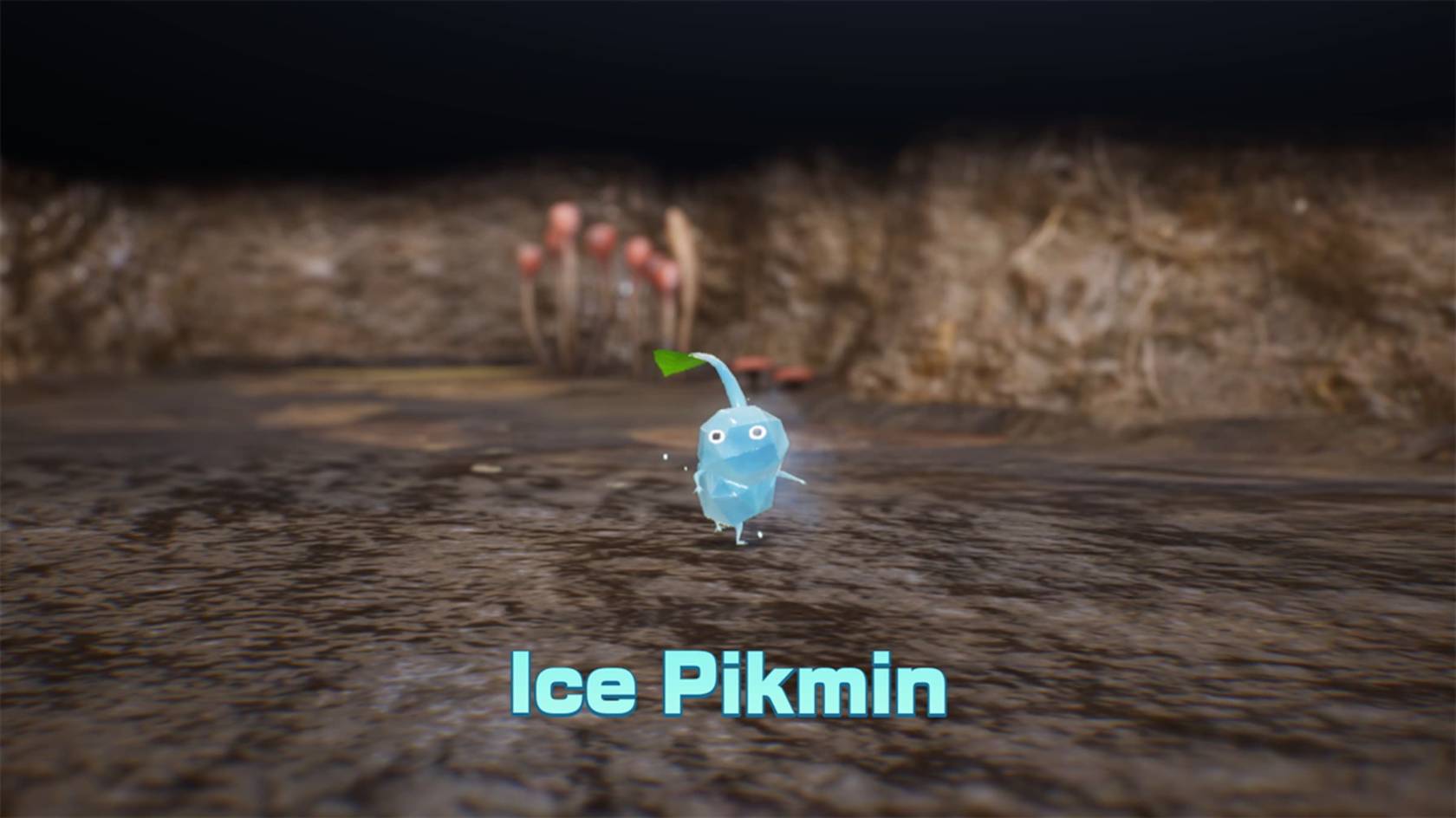 Remember that most Pikmin are unlockable only by progressing through the storyline. The game is about to release, and we can't be certain if getting them by completing certain events will be possible. But for the time being, completing certain missions or encountering them in your journey is the only way. So shall we begin?
The Red Pikmin
It's the first Pikmin that you will encounter on your journey, and it has fire attributes. You can get a Red Pikmin after digging up Onions in the Rescue Command Post and bringing them to the S.S. Beagle for production. This will result in a Red Pikmin. Also, remember that all the digging and hard work will be done by your trusty companion, Oatchi. Who is Oatchi, you may ask? He's a rescue pup that will stick with you for the rest of the game, whether you like it or not. You will pretty much get him at the start of the game when your very first Search Operation begins. Just like any loyal dog in real life that loves its owner till the day they die, Oatchi will stay with you forever as you explore the game. Thankfully, Otachi will also grow and gain better skills after Rescuing Russ. Who's Russ? Find out in the game. Just know this much: from moving objects to heavy lifting, your trusted companion will do it all.
The Blue Pikmin
The blue ones are excellent swimmers and have the water attribute. As you can pretty much guess by now, these Blue Pikmin don't drown. So you can use them to fight enemies on the water, cross water bodies freely, and even dive underwater. Since the game has countless water bodies to traverse, skipping on getting this Pikmin is a big no-no! Skipping any Pikmin is a Big NO, to begin with. To unlock it, you need to freeze the pond in Sun-Speckled Terrace and bring the Blue Onions back from the other side. After crossing the pond, you will need to climb a Ledge by making a ladder out of your Pikmin. Afterward, you will encounter a Fiery Blowhog, kill it, bring back the Blue Onion, and finally produce the Blue Pikmin.
Ice Pikmin
One of the most common and important Pikmin in the game is the Ice Pikmin. You will be using these cool ones to freeze the pond while bringing the Blue Onion back to our hideout. So they can be used to freeze water and enemies at will, which is pretty handy, right? To get them, you have to catch or rescue the wild Ice Pikmin from underground areas like Last-Frost Cavern, Hectic Hollow, and Aquiferous Summit. These are included in the Sun-Speckled Terrace caves. Also, don't forget that these Ice Pikmin can't drown in the water, but they can't swim either. They can only stay afloat like Ice.
The Yellow Pikmin
Yellow Pikmin are also one of the original Pikmin of the series, and they have electric or lightning attributes. So you will be mostly using the yellow ones when it's time to break through the electric fences. Also, these can be thrown higher than other Pikmin, so you know who's the guinea pig now. Since light travels the fastest, it can also dig like no one else. So use them whenever you are in dire need of some serious digging. Well, to get this Pikmin, you won't need to bring some kind of onion; you will encounter them in the underground region of the Industrial Maze or Cracklinc Cauldron in the Sun-Speckled Terrace area. You can also catch the stray ones using your whistle or pluck these tiny beasts if they are buried in the ground.
The Purple Pikmin
The Purple Pikmin can be called the sumo wrestlers of the Pikmin universe, as they have the Power attribute. Power may be misleading; they usually contain the strength and muscle of 10 normal Pikmin. So if an object needs lifting, the purple ones will get the job done in no time. It can create shockwaves that will stun enemies. But remember that strength comes at a price, and in their case, it is movement speed. Well, as of now, there is no information on how to get them in the game, so we will update this guide once we get more details on this.
The White Pikmin
These White Pikmin seem to be straight out of an alien movie and have Speed attributes. It has the reputation of being the fastest of all Pikmin. Also, they are pretty toxic themselves, so if any environment is filled with toxicity, then you know whom to sacrifice, right? Also, when an enemy eats them, they will pretty much die because toxic food doesn't go well with the stomach. Just like the Purple Pikmin, the demo version of Pikmin 4 didn't include the White Pikmin. But this much is certain: they can pretty much encounter situations where their attributes are needed. We will update this guide with more information on how to get them once the game releases.
The Rock Pikmin
You can pretty much guess by the name: these Pikmins are rock solid! You can use these Pikmin when the enemy has Stomp or Trample attacks. They are as hard as a rock, and those kinds of attacks won't affect them in the slightest. You can also use them to break glass and crystal objects. The area they belong to is a mystery for now. The demo version of the game didn't have any areas that included these rock creatures.
The Wing Pikmin
Pikmin with wings! Yeah, these Wing Pikmin can fly and can be used to do Aerial combat. They can also carry objects, making it easier to cross hard terrain or obstacles. They can fly through most obstacles, so just use them as your very personal airdrop. The area where they can be found is unknown as well.
The Glow Pikmin
Last but not least, the final entry on this list is the Glow Pikmin. These ghostly beings are all-rounders because they are not susceptible to fire, electricity, poison, or water. However, you can't use them in bright places; the darkness should know their secret alone! Also, when formed together, Glow Pikmin can glow as bright as a bulb, which stuns the enemies before attacking and lunging at them. Although we currently don't have any information on how to get this Pikmin in the game, this much is certain: there will be a level that will have a dark environment and probably include obstacles of all kinds, making it the go-to choice for the task.
Anyway, this was our quick start guide featuring all the Pikmin in Pikmin 4. If this guide helped you in any way, then make sure to follow Android Gram for more. You should also check out our latest guide on Aliens Dark Descent, which explained what the Extraction Onslaught Evelevator bug is by clicking here.