As its name suggests, Dragon Fang is a hard and sharp fang that boosts the stats of a Dragon-type move. It is a battle and held item in Pokemon Brilliant Diamond & Shining Pearl. It was first introduced in Generation II of Pokemon Games. Battle Items give you an advantage in the battles you fight in-game. Dragon Fang boosts Dragon-type moves by 20%. Ready to upgrade your Dragon-type Pokemon's stats? Read this article to know the location of Dragon Fang and how to get one.
Pokemon Brilliant Diamond & Shining Pearl is a remake of the original Generation IV Pokemon video game, Diamond & Pearl. Fans are extremely happy with the remake as of now. Although the main story is a bit easy to get through, the game balances the thrill by adding the difficulty to capture a few rare Pokemons. This has been the same in the case of in-game items. For example, Choice Scarf will require you to defeat the Elite Four and their Champion before you can access its location. On the contrary, finding a Dragon Fang is quite easy. Technically, it doesn't even require you to complete the main story. Keep reading to know how to find one.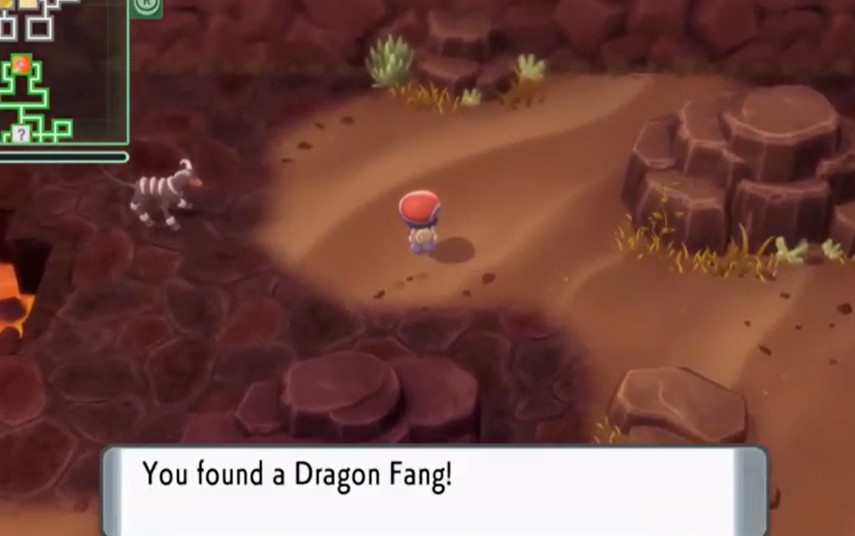 Pokemon Brilliant Diamond & Shining Pearl: How to get Dragon Fang?
To get a Dragon Fang, you will need to visit the Grand Underground. However, the Grand Underground is not unlocked from the beginning. You will have to advance through the main story till you unlock Eterna City. Now, head over to Eterna City and visit the house next to the City's Pokemon Centre. Now, talk to the old man in the house (the Underground Man) and obtain the Explorer kit. Use the Explorer kit to unlock the Grand Underground. It is advised to complete the main campaign of the game before you head on to find such items. Completing the main story is said to increase the spawn rate of held items and Pokemons. However, you can find Dragon Fang easily without any considerable prerequisites.
Choose to enter the Grand Underground to begin your adventure. Choose to Play Alone and head inside. Now follow the upcoming steps –
1) Head north in the Grand Underground.
2) Next, keep walking north until you reach a door. The door will lead you to Sandsear Cave.
3) Walk around the cave to locate a Dragon Fang.
Dragon Fang suggests Dragon-type so, you can locate in areas of fire and lava. Additionally, according to reports, you may find a Dragon Fang when you capture a Bagon, Shelgon, or Salamence (5% chance). For more articles on Pokemon Brilliant Diamond & Shining Pearl, stay tuned to Androidgram!