There are many pokemon available as gifts for players in Pokemon Brilliant Diamond and Shining Pearl. But, if you don't know where to look, you won't find them in-game. So, if you are interested to know how to get all the Gift Pokemon in the game, continue reading this article till the end.
Released on 19th Nov 2021, Pokemon Brilliant Diamond and Shining Pearl is one of the most anticipated games of 2021. It is a modern remake of the 2006 released Pokemon Diamond and Pearl. Featuring a ton of pokemon in-game, PBDSP is currently gaining the attention of a lot of players from all over the world. Since we are talking about the huge roster of pokemon featured in the game, did you know that are gift pokemon in Pokemon Brilliant Diamond and Shining Pearl that are really interesting? Luckily, we know the locations of all the gift pokemon available in-game. More details are shared below.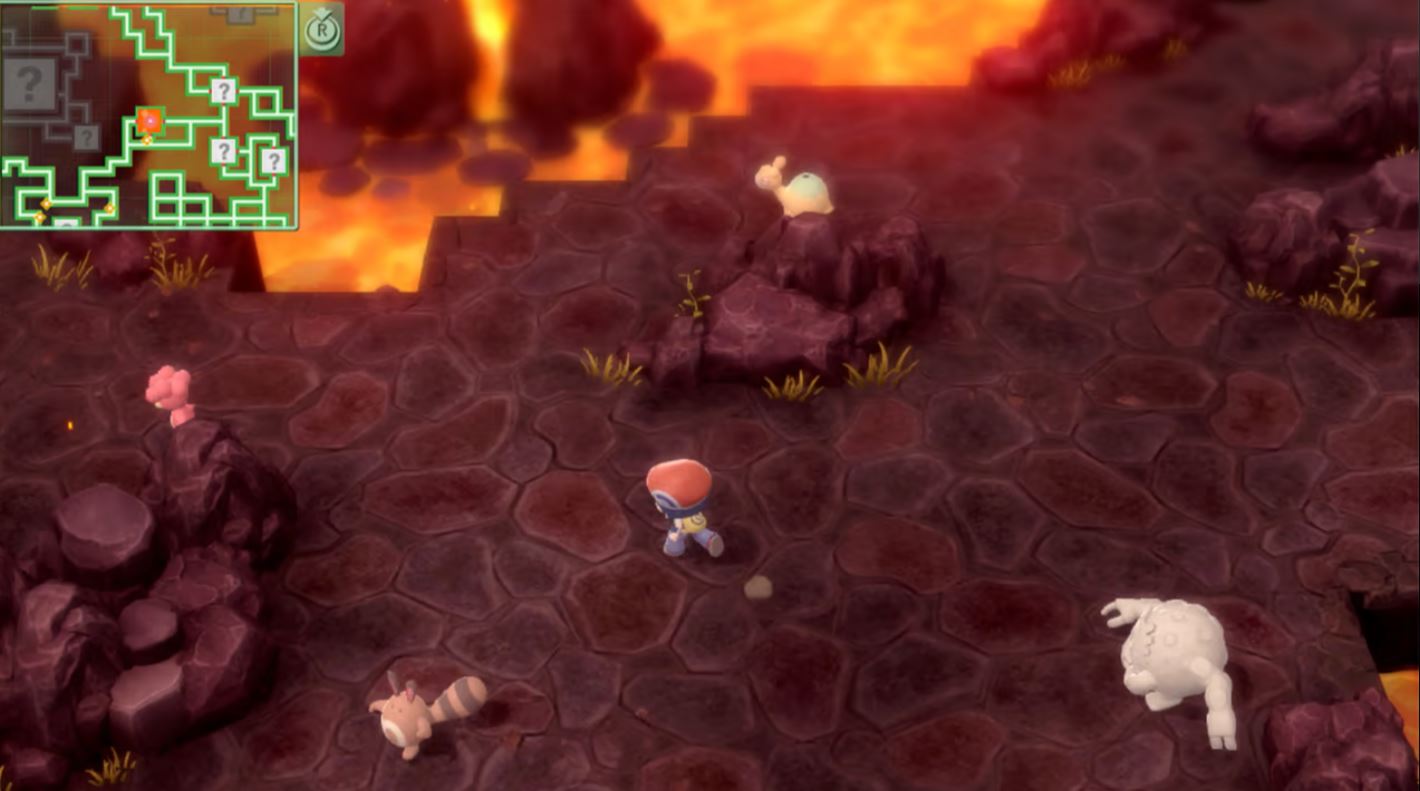 Pokemon Brilliant Diamond & Shining Pearl: How to get All Gift Pokemon?
There are a total of 14 gift pokemon available in the game but many players don't know that they exist. To know where they can be found, continue reading.
Happiny Gift Pokemon
Happiny can be found in Hearthome City, where a hiker at the entrance of Route 209 is waiting to give you an egg for Happiny. Simply interact with him and you will receive Happiny as a gift.
Eevee Gift Pokemon
To get an Eevee, you will have to complete the National Pokedex in Brilliant Diamond or Shining Pearl. Since Eevee has multiple evolutions, you can choose which evolution of Eevee you would like to get from a character called Bebe after you've completed the National Pokedex.
 Turtwig, Chimchar & Piplup Gift Pokemon
You will get to choose any of the three starter pokemon right at the beginning of the game. It will be available as a gift. Well, you can also get all the three starters at once, but that's a topic for another day.
Riolu Gift Pokemon
To get Riolu(base form of Lucario), all you need to do is visit the Canaclave City and then take a ticket to Iron Island on a boat. The Riolu egg will be awarded to you after you've finished the escort mission.
Jirachi and Mew Gift Pokemon
Both these pokemon can only be unlocked if you have the Pokemon Let's Go or Sword and Shield save files. To get Jirachi and Mew as Gift Pokemon, you have to visit Floarama Town and talk to the two people standing towards the left side of the map. Initiate the conversation and you will receive your gifts at the end.
Manaphy Gift Pokemon
You can get Manaphy using the Mystery Gift feature. Once you have unlocked this feature and used it for the first time, you will get a Manaphy egg as a reward.
Abra Gift Pokemon
Trade a Machop at Oreburgh City to get the Abra Gift pokemon in Pokemon Brilliant Diamond and Shining Pearl. Simply head over to the left side of the building in Oreburgh City and talk to the person directly to your right. Initiate the conversation and receive the reward.
Chatot Gift Pokemon
You need to go inside the house next to the store in Eterna City and there will be a character waiting for you to initiate the conversation and trade your Buziel. Once you do so, you will receive Chatot as a gift.
Magikarp Gift Pokemon
You need to trade a Finneon to get Magikarp as a gift. Visit route 226 and use Surf to go to the island where you will find the trader waiting for you to trade your Finneon.
Haunter Gift Pokemon
Trade a Medicham to get a Haunter in the game. Visit Snowpoint City and head over to the topmost left corner of the map where you will find a small house. Initiate a conversation with the girl with blonde hair and you will get the Haunter as a gift.
Fossil Pokemon
Visit the Oreburgh City Museum and talk to the character with purple hair behind the reception desk. You will be asked to go outside, but if you go back in, you will get the Fossil Pokemon as a gift.
Well, this was our guide on how to get all gift pokemon in Pokemon Brilliant Diamond and Shining Pearl. For more such guides and information on new games, make sure to stay tuned with us on AndroidGram.