Niantic is celebrating its fifth birthday with a special in-game event in the Pokemon Go game . Speaking of Pokemon Go, it was launched in 2016 & since then it has garnered millions of players. The credit for the success of the game can be given to both Niantic & players. As Niantic kept adding interesting features to the game from time to time.
To celebrate the fifth birthday, there is a limited-time research event from which players can earn bonuses. This limited-time event will run on October 4, 2020, from 11 am to 5 pm in your local time zone.
Players can earn various rewards by completing the limited-time research during the event hours. Also, Team GO Rocket Balloons will be appearing more often than usual during the event hours. Niantic Birthday event is also accompanied with some bonuses which include the following:
2× Lucky Egg duration
2× Star Piece duration
2× Catch XP
2× Hatch XP
1/2 Hatch Distance for Eggs placed into Incubators during the event
You can also check below the complete list of Niantic Birthday Event research tasks & it has been provided by the courtesy of Leekduck.com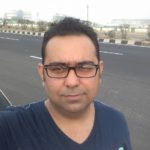 With over 10 years of experience in Digital Marketing and three years of experience in the Media 'Journalism' industry, Ved decided to start his own portal Android Gram in 2019. He has also headed a website development company, Magic Webtech Solutions in the past. Here at Android Gram, he looks after its overall growth, branding and development.