Dialga and Palkia are some of the most popular legendary pokemon in the Pokemon Universe as well as in Pokemon Legends Arceus. Well, you won't be able to get your hands on both these pokemon before you are at the very end of the in-game story. But, did you know that both Dialga and Palkia have their own alternate forms in the game? If you didn't, make sure to read this article till the end as we will be sharing all the details on how to change their forms in the game. Here's everything you need to know.
Legendary Pokemon play a vital role in every pokemon game. Likewise, both Dialga and Palkia have a huge contribution to the in-game story of Pokemon Legends Arceus. Dialga is a Steel/Dragon-type pokemon while Palkia is a Water/Dragon-type Pokemon. They are one of the most sought-after pokemon featured in the game. After this title was released officially on the Nintendo Switch, many players are looking for ways to catch both these pokemon early in the game. Well, we hate to break it to you that you won't be getting a Dialga and Palkia that easily. Both these pokemon are available to catch right at the very end of the story mode. In addition to that, you can even change their forms once you have completed the story mode. More details are shared below.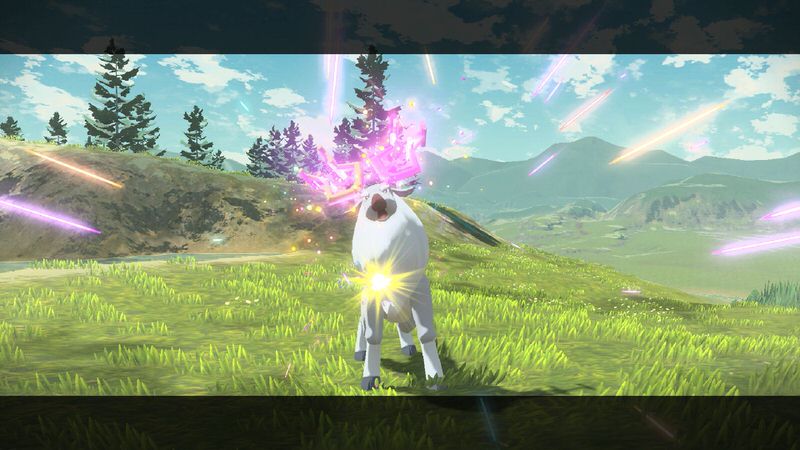 Pokemon Legends Arceus (PLA): How to change Dialga & Palkia form?
Getting a Dialga and Palkia in the game is itself a great achievement. But, game devs have included an alternate form for both these pokemon that players can acquire. To convert them to their alternate forms, you will need two items, the Adamant Crystal and the Lustrous Globe which can only be obtained by completing specific requests available after the game's story mode is completed.
So, after you have completed the game, and got past the credits screen, you will be spawned back to Jubilife Village. Now, there will be two new requests Request #89 – The Diamond Clans Treasure and Request #90 – The Pearl Clans Treasure available for you to complete. You will have to interact with Adam in Obsidian Fieldlands and then with Irida in Icelands to initiate the request. However, make sure that you are ready for a battle as they will challenge you before they hand you the treasure of their respective clans. The treasure includes the items that can be used on the legendary pokemon to change their forms.
Well, now you know everything about how to change forms of both Dialga and Palkia in Pokemon Legends Arceus. For more such guides and information on new games, make sure to stay tuned with us on AndroidGram.