Machop can be a really good addition to your team in Pokemon Legends Arceus. This is because it is a fighting-type pokemon that can be obtained pretty early in the game. So, if you are looking for a guide to catch one, you have come to the right place. In this article, we will be sharing all the details on how and where you can catch a Machop in Pokemon Legends Arceus. Here's everything you need to know.
Pokemon Legends Arceus is one of the most popular games in the Nintendo Switch. For every Pokemon fan, this game is a must-try as it features really unique mechanics along with a wide range of pokemon that are available in different areas. These areas cannot be accessed by players without progressing the in-game story so, you must dedicate yourself to the game if you are interested to catch unique and adorable pokemon of all the regions. However, the pokemon we will be focusing on here isn't quite hard to catch. Machop is a fighting-type pokemon that is readily available for players to catch. However, you must fulfill a specific condition to be able to access the area where it is spawned. More details are shared below.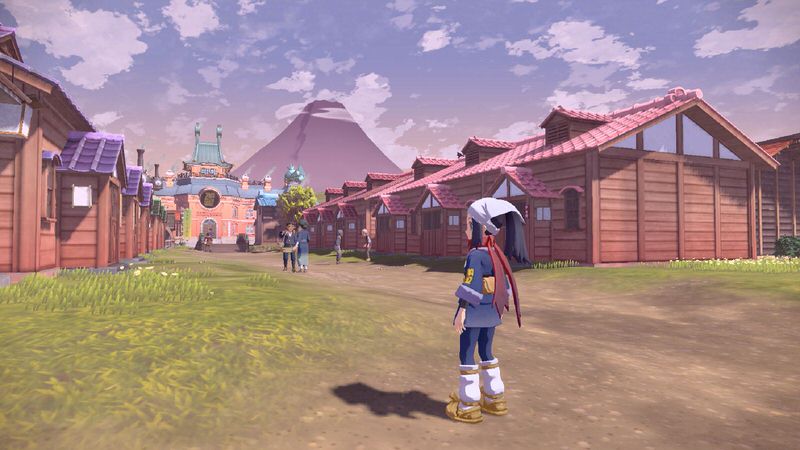 Pokemon Legends Arceus (PLA) Machop: Location, Where to find, how to catch & get it?
On the first main region of the game, Obsidian Fieldlands, you will be able to find a Machop. It is spawned in the Oreburrow Tunnel area of the map which is located towards the east. Well, Oreburrow Tunnel is on the second half of the map which means that you will have to increase your Galactic Hall Rank to access the bridge that connects both the halves. Assuming that you have access to the bridge, simply head towards Oreburrow Tunnel. There you will find a rock that is blocking your path so, you will need to use a pokemon that can break the rock for you. Our recommendation for this will be Geodude as it is also available in Obsidian Fieldlands. If you are interested to know how to smash rocks in the game and where to find Geodude, visit here.
Anyways, if you have a Geodude, simply throw it towards the rock that is blocking your path and it will smash the rock without breaking a sweat. Once you have access to the area beyond the rock, you will find Machop spawns there.
Well, now you know how and where to catch a Machop in Pokemon Legends Arceus. For more such articles, make sure to stay tuned with us on AndroidGram.