Wondering how to get Tumblestone in Pokemon Legends Arceus? As you may already know, you will need some Tumblestone to craft Poke Balls! Legends Arceus not only brings to us new species but also made common game mechanics even more interesting. Legends Arceus also features a semi-open world that houses many mysteries uncommon to fans. To survive in Hisui and complete its Pokedex, players will need to be tactical plus craft a lot of helpful items. This includes Poke Balls, Revives, Healing items, and more. And crafting such items will also require players to gather specific ingredients. In this article, we will be talking about Tumblestone, its location, and ways you can farm it in Hisui.
What is a Tumblestone used for?
In Pokemon Legends Arceus, Tumblestone is an important material to craft Poke Balls, Great Balls, and Ultra Balls. Well, that's just the normal kind of Tumblestone. It is described as reddish-brown in color, obtained from rocks. Tumblestone is, fortunately, not a rare mineral. It is abundantly found in Obsidian Fieldlands. Don't get us wrong – you can find Tumblestone is any of the five regions of Hisui. But if you are looking to farm a lot of them at once, Obsidian Fieldlands should be the first choice!
There are two more kinds of Tumblestone in Pokemon Legends Arceus – Black and Sky Tumblestones. They are exactly what their name suggests – black and light-blue in color. They aren't exactly rare but are not as abundant as normal Tumblestones. Black Tumblestones are used to craft Heavy Balls, Leaden Balls, and Gigaton Balls. Sky Tumblestone, on the other hand, is an important ingredient for crafting Feather Balls, Wing Balls, and Jet Balls.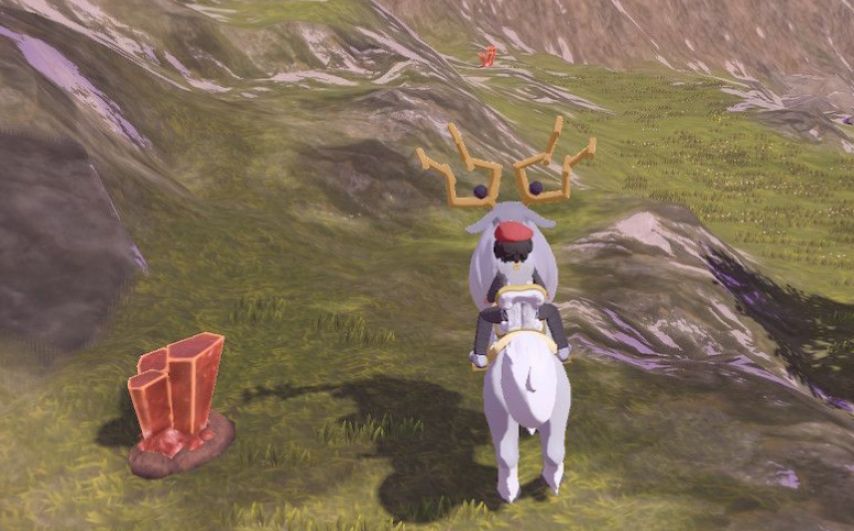 How to get and farm Tumblestone in Pokemon Legends Arceus?
Look around for reddish-brown rocks, as those are Tumblestone mines. Use any Pokemon – throw the Pokeball with a Pokemon inside at the rock formation. The Pokemon will break the rock for you, leaving behind a cluster of Tumblestones for you to farm. For normal Tumblestone, head to the north of Horseshoe Plains in Obsidian Fieldlands to find Tumblestone crystals/rocks. Break them in the same manner to get at least 10 Tumblestones. Similarly, you will come across sky-blue and black rocks/crystals which will get you Sky Tumblestones and Black Tumblestones respectively.
Some Pokemons may drop Tumblestone when defeated or captured. They are Geodude, Croagunk, Machoke, Magikarp, Graveler, and Machop. However, Pokemons dropping Tumblestone is a rare occurrence. In Pokemon Legends Arceus, you can also buy Tumblestone from an NPC, named Anvin, in Jubilife Village. Once you have the required Tumblestones, you can find a workbench to craft some Poke Balls. For more articles on Pokemon Legends Arceus, stay tuned to Androidgram!