Want to trade a Pokemon with your friend in Pokemon Legends Arceus? You can do so from the Trade Post in Jubilife Village. Trading in Pokemon Legends Arceus gives you the benefit of completing your Hisuian Pokedex without having to catch every single Pokemon in Hisui. Note that you can participate in the process of Trading only after you complete the fourth mission in the main story. Completing the fourth mission will unlock the Trade Post, and Simona will be available at your service for your trading and evolutionary needs.
Unlike other Pokemon games, you can trigger trade evolutions in Legends Arceus without having to actually trade. From the Trade Post, you can choose to buy evolutionary items and directly evolve your (previously trade-exclusive) Pokemon omitting the need to trade. However, online trading of Pokemons is still available in the game to help you complete your Pokedex quests.
How to trade Pokemons in Pokemon Legends Arceus?
Trading is a basic mechanic that is present in all Pokemon games. And, Pokemon Legends Arceus is not an exception! You can easily trade Pokemons with your friend or acquaintance using a Link Code. Note that you and your friend will need individual subscriptions to Nintendo Switch Online in order to participate in Pokemon Legend Arceus's online trading process. So, you cannot trade unless your Switch is connected to a working internet connection. To trade Pokemons with a friend online, head over to the Trade Post in Jubilife Village. You can locate the Trade Post as you head north of the map in Jubilife Village.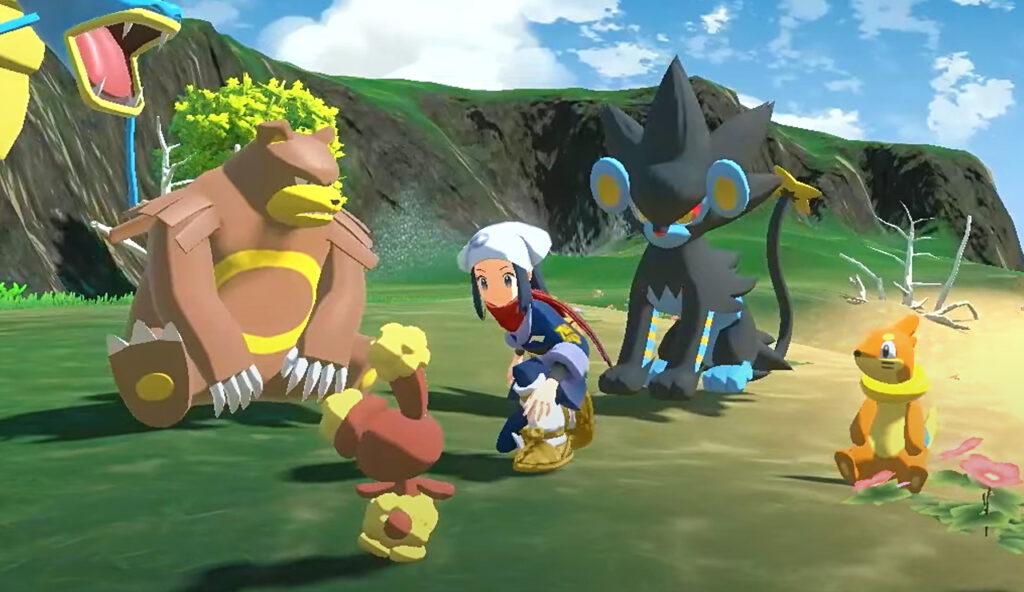 Once you get to the Trade Post, talk to the NPC named Simona and she will allow you to choose the I want to trade Pokemon option. Upon selecting the option to trade, you will either be able to host a trading session of your own or join a friend's session. If you are hosting your own session, choose to create a Link Code [eight digits] and send the code to your friend. Your friend can visit the Trade Post in his/her game to enter the provided Link Code and join your trade session. If your friend decides to host a trading session, you will have to enter his/her Link Code and join their session. Either way, you both will be connected in a session and can start trading. You will be able to trade as many Pokemons you want in a single trading session of Pokemon Legends Arceus.
For more articles on Pokemon Legends Arceus, stay tuned to Androidgram!