Wondering how to capture a Munchlax in Pokemon Legends Arceus? The cute and rare kind with a flabbergasted look, yes! Again, even if it is very rare to come across a Munchlax in any Pokemon title, it is still not an impossible occurrence in Pokemon Legends Arceus. There's a particular location in Obsidian Fieldlands where you may see a Munchlax strolling. However, remember that you are after a rare species. Looking for Munchlax is going to take you quite a few "re-visiting" to the above-mentioned location. Well, we haven't mentioned the exact location yet, so let's dive into the topic right away!
What is a Munchlax?
To begin with, we would like to address how a Munchlax behaves and what is it that players are after. Well, Munchlax is a Normal-Type Pokemon, also popularly known as a Big Eater Pokemon. Foodies unite! But, did you know that Munchlax evolves into another fan-favorite Pokemon, Snorlax, in Pokemon Legends Arceus? Snorlax, like Munchlax, is a Normal-Type Pokemon, but it is also known as Sleeping Pokemon because of its appearance. Catching Snorlax in the game is also a drastic task. Wild Snorlax doesn't spawn in and around Hisui; Snorlax only spawns as an Alpha form, which is a relatively difficult capturing task. So, if you want to find an easier way out, evolving Munchlax to get Snorlax would be the best option.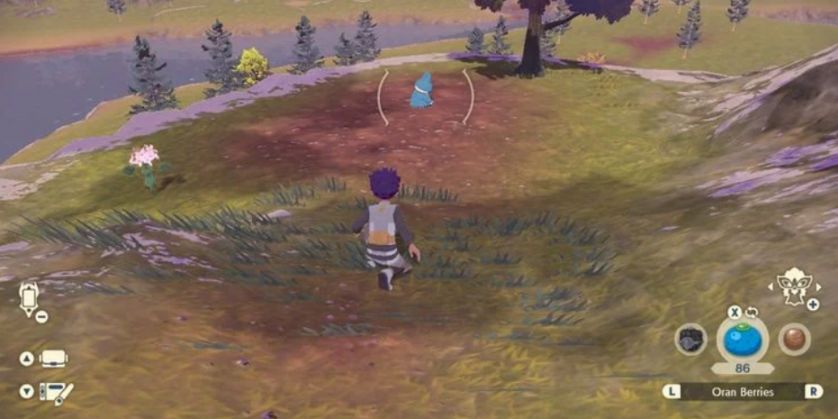 How to catch a Munchlax in Pokemon Legends Arceus?
To find Munchlax, you will need to visit Deertrack Heights in the Obsidian Fieldlands. A Munchlax is very easy to catch compared to its rare spawn rate, which is no more than 7%. You will just need to throw a Pokeball at Munchlax after you stealthily go near enough to it. A Munchlax may also appear in Snowfall Hot Spring and Arena's Approach of Alabaster Icelands. If you don't see a Munchlax when you first visit the above-mentioned locations, don't worry. It is a rare spawn after all. You will need to return to the location after a while to check; keep checking until you locate a Munchlax.
Want to know how you can evolve a Munchlax into Snorlax? After you have captured a Munchlax, you will have to increase friendship with it to a high level. To reach high friendship, feed your Munchlax XP candies, take it to battles with you [but make sure it doesn't faint!], and also send it out to pluck berries and gather resources for you. Doing this will make sure you reach enough friendship with Munchlax; it will then be happy enough to evolve into Snorlax for you!