Do you like the older generation of Pokemon and wish that they were in the newer games? Does Pokemon Scarlet and Violet not satisfy you with its Pokemon variety? If the answer to those questions is yes, don't worry. You are not alone. Like you, there are many people who wanted older-generation Pokemon in the latest entry to the ninth-gen Pokemon games. Since Pokemon Scarlet and Violet didn't feature a lot of old-gen Pokemon, it is obvious that players are thrilled to play the game after the release of the Teal Mask DLC. Why? Well, it introduced a bunch of new and returning Pokemon to both games, including Lombre. If you're wondering how to get and evolve this Pokemon, consider reading this guide until the end.
Lotad and Lombre have been fan favorites right from their release in Generation 3. Its dual Grass/Water typing makes it a very interesting Pokemon to use in battles. This also means it is versatile and can be used in a lot of situations. The Teal Mask DLC introduces a lot of older Pokemon like Cramorant, Phantump, and the like. All of them have been worked on to make them as graphically and mechanically correct as possible. There are also faithful recreations of their evolved forms or unique attacks. So, here's everything you need to know about getting and evolving Lombre in Pokemon Scarlet & Violet Teal Mask DLC.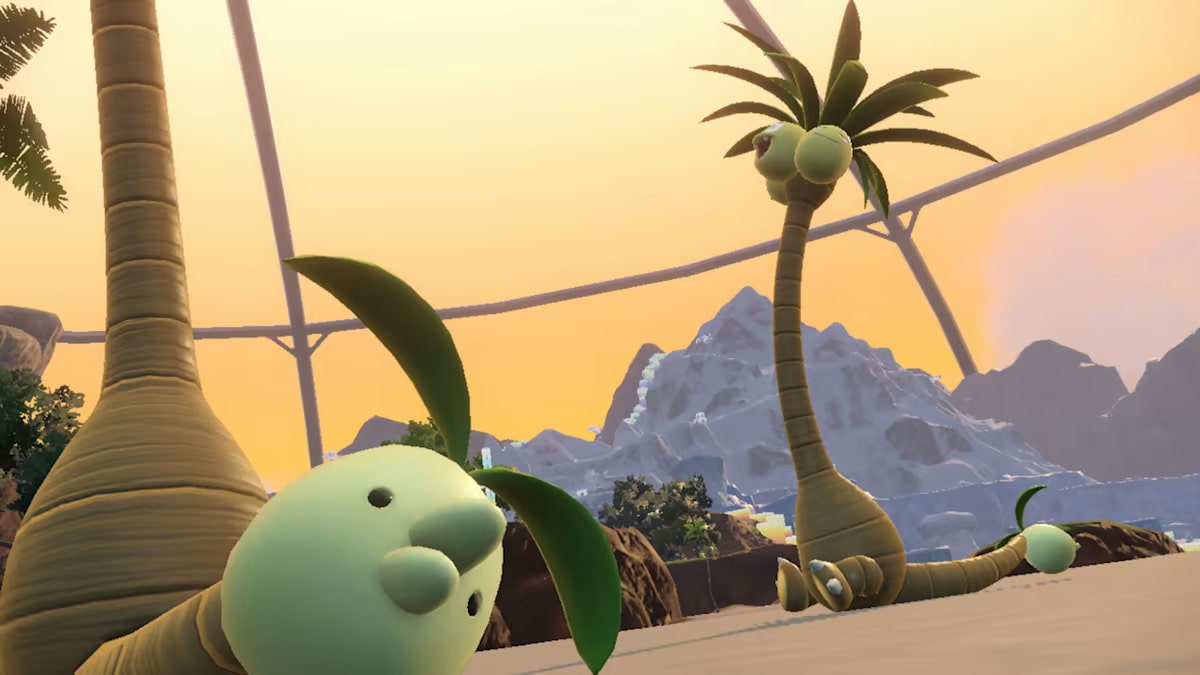 Pokemon Scarlet & Violet (SV) Lombre: How to Get, Find, Catch, & Evolve (Teal Mask DLC)?
Many of the old generation Pokemon are very popular. Lotad and Lombre are no exception. Their type and their unique look made them popular among the fanbase, and they were and are still viable. Finding and catching them was also not too much of a chore, and with the new DLC release, you can catch them in the Pokemon Scarlet & Violet too.
How to find and catch it in Teal Mask DLC?
Luckily, finding and catching it has not become much harder in PSV. The base form of the Pokemon, Lotad, can be found in the wilds of the Kitakami region of the Teal Mask DLC. Since they are grass and water types, they can be found around grassy areas near the water in the Kitakami region. Lombre, the evolved version, can be found in all the areas you find Lotad in, albeit much rarer. It is important to note that seeing a Lotad spawn does not guarantee a Lombre spawn in the same area. Here are some notable locations to find this Pokemon:
West of Mossfell Confluence
The area between Fellhorn Gorge and Kitakami Hall
Wisteria Pond
How to evolve Lombre?
If you didn't already know, there are two evolutions to the base version of the Pokemon. Lotad will evolve into Lombre at Level 14, while Lombre will evolve into Ludicolo with a Water Stone. You can directly purchase a Water Stone from the various Delibird Presents stores in Levincia, Cascarrafa, and Mesagoza. Purchasing one will cost you 3000 pokedollars. Also, if you register 80 Pokemon in the Paladean Pokedex, you can get a Water Stone. You can also get this item as a world spawn just at the back of the Cascaraffa Gym. Once you get the item, use it on the Lombre, and it will evolve into a Ludicolo.
That is all we have on how to find, catch, and evolve Lombre in the Pokemon Scarlet and Violet Teal Mask DLC. If you found this article helpful and would like to read more, make sure to visit Android Gram for more articles just like this.