Wondering if you can turn off Blood effects in Prodeus? Then you, my friend, might want to read the complete article. Prodeus is an action and gore-intensive video game. Some players might not want to see so much blood on their screen. Naturally, a lot of them have taken to different forums with the same question- Can you turn off the blood effects in the game? Well, if you are searching for the answer, you don't have to look any further. In this article, we will tell you if you can turn off or minimize the blood effects and gore in Prodeus. So, stick with us till the very end.
Fans of the old-school shooter video games will absolutely love Prodeus. The pixel graphics with massive guns are a great combination in the game. But, except for the pixel graphics, everything in the game is brand new or new-gen. The game engine is superb that allows Prodeus to run smoothly. The intense action and killing lead to a lot of blood and guts flying off on your screen. While most of the fans enjoy it, some would like to turn it off. Is it possible? If not, then can you minimize it? Well, let us find that out. So without any further ado, let us proceed with the main topic at hand.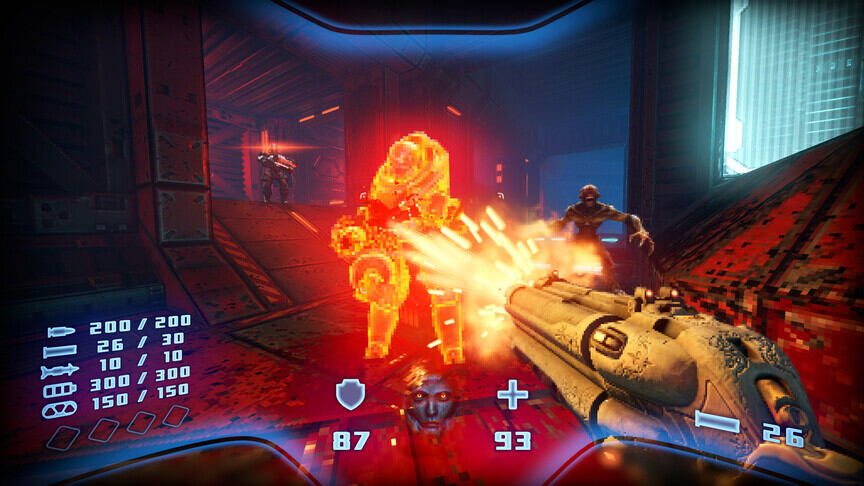 Prodeus: Can you disable Blood effects?
Unfortunately, you cannot disable the blood effects in Prodeus. Although the developers are willing to integrate this feature at the request of players, so far, this function has not made its way to the game. As we have mentioned before, Prodeus is a blood and gore-intensive video game. This can become a little too much for some folks. Therefore, a lot of them have been demanding the developers a feature that would allow them to turn off the blood effects in the game.
Some players consider this unnecessary as the game is focused on violence and blood. So, it is natural that you will see a lot of blood and guts while playing Prodeus. But, on the other hand, it might not be a welcoming feature for folks who simply want to enjoy the action and the story. Well, we certainly hope that the developers think about adding this feature to the game. This also brings us to the end of this article. We hope that you found it helpful. Stay tuned to Android Gram, and happy gaming.