Realme, daughter of BBK Electronics, has just updated its the Realme UI for its devices. The subsidiary embarked its journey back in 2018 and since then has been determined to provide at least 2 OS upgrades for their every device.
The Chinese brand, Realme, announced the latest update to its UI on its site and has also shared what the new update will bring with their fans.
According to Realme, the company has mainly updated the Breeno Quick View Function. Also, New Quick Notes have been added to Realme UI, which will enable the users to display the content of sticky notes with the help of sticky notes card.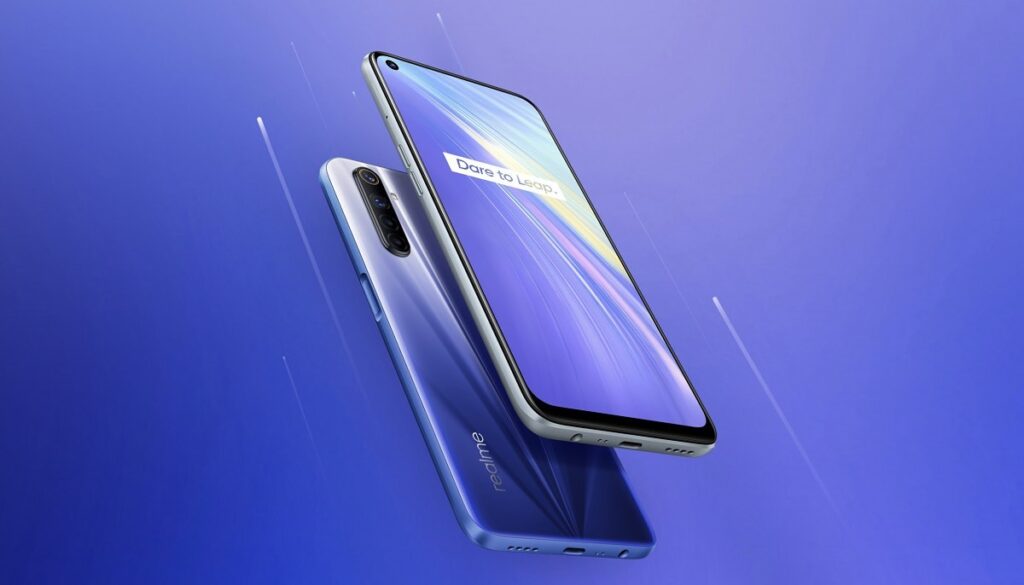 Here is the list of updates Realme has added to its UI:
Schedule Addition
Users will now be able to add a recognized schedule to the card when there is a To-do schedule saved in the mobile phone through Breeno Quick View, which will remind the users in advance or set a reminder time in the calendar.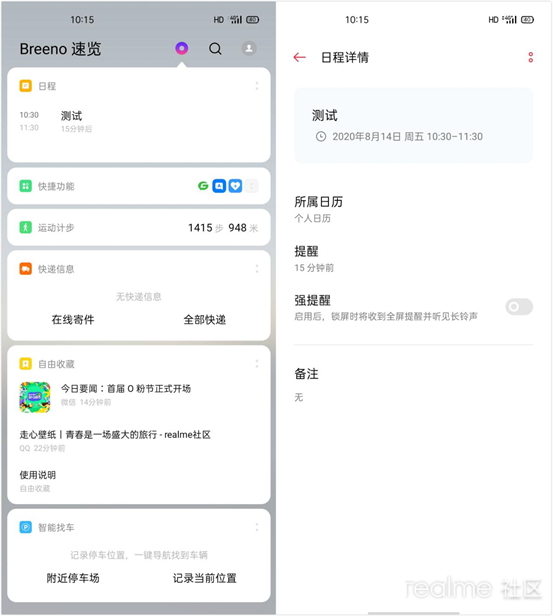 Card subscription
Users will now be able to swipe right to enter Breeno Quick View and click Settings in the upper right corner to add or cancel many different types of subscription cards.
Shortcut function
Realme users will now be able to click on the upper right corner of the Breeno quick view shortcut function card: different types of shortcut functions can be added or replaced.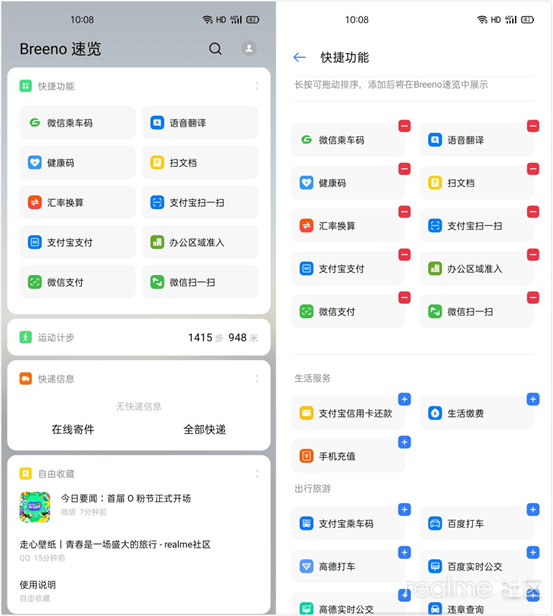 Identify the courier
The express information card can identify the present express information, click to enter the card to query the express information.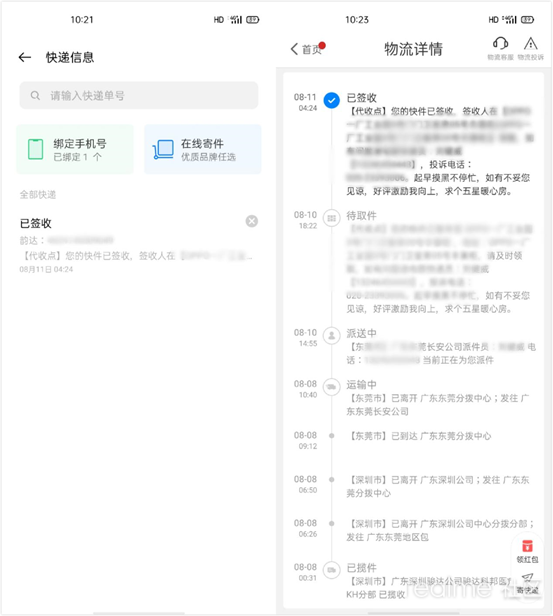 Free collection
Free collection card can display the content of the collection; click the content of the collection to view quickly.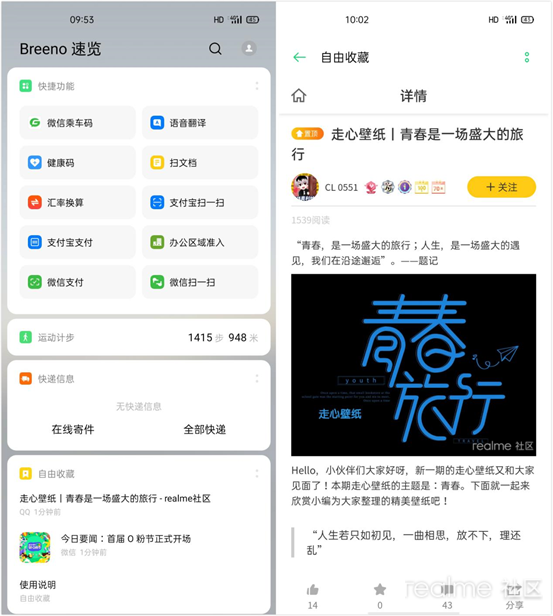 Smart car search
Smart car search can record parking information, click navigation to quickly locate the parking location of the vehicle.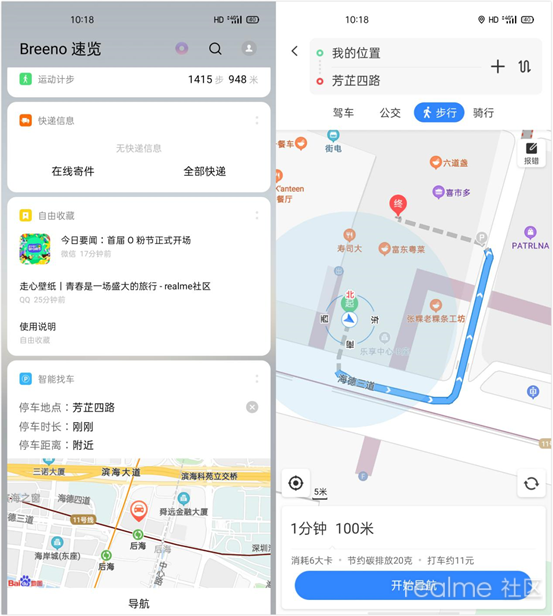 Weather Information
The weather card is updated to display weather information (you need to open the weather application once and agree to the weather permissions), click the weather card to quickly enter the weather application.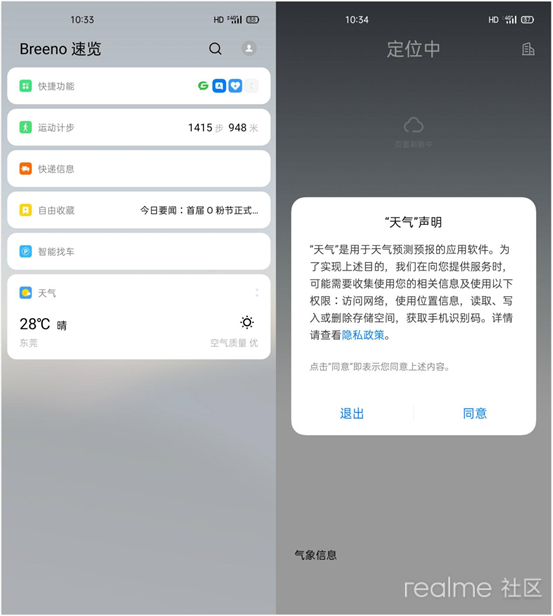 Contact Card
Quickly display the favorite contacts in the favorite contact card, tap the contact to enter the dial interface quickly, tap the upper right corner of the card: quickly favorite the contact.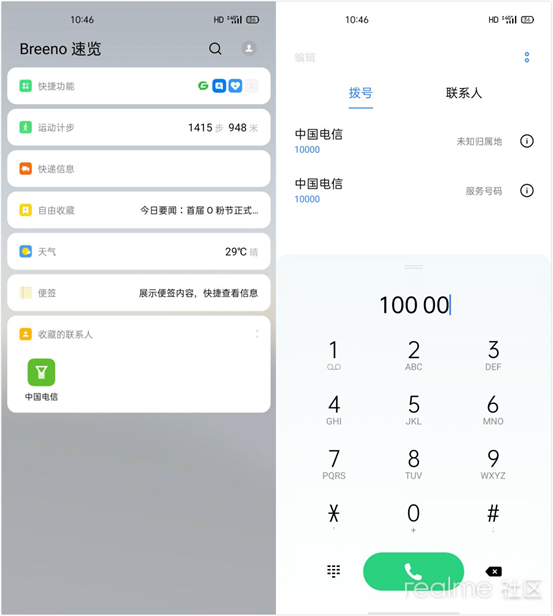 Quick Notes
The sticky note card displays the content of the sticky note, you can quickly view the information in the sticky note
Press Consultation
The news advisory card provides a large amount of real-time news information for easy reading.
Note: Realme is yet to disclose the date for the release of the updates. Also, the devices which have been chosen for the update are yet to be specified.