Unable to play Red Dead Online? Wondering how to check Red Dead Online's server status? Being the online component of Red Dead Redemption 2, the game is heavily based on servers. In fact, players often report facing connection issues while playing the game. Multiplayer video games are, anyway, more prone to bugs and glitches. However, most developers address such issues within a day. If you suspect that a server bug/issue is plaguing Red Dead Online, there's a way you can confirm the same. No troubleshooting method can help fix an internal server issue; you can only wait for the officials to address it. However, you may also come across a server error due to general issues on your system. Keep reading this article to know how to check server status in Red Dead Online.
Red Dead Online is the online counterpart of the widely popular action-adventure role-playing video game, Red Dead Redemption 2. Unlike Red Dead Redemption 2, Red Dead Online supports online multiplayer. It also features a huge open world for players to explore. As it happens, online multiplayer video games require robust servers to be able to support the player base. Rockstar Games reportedly does a satisfactory job with server maintenance. But a player may still run into server issues or errors while trying to connect to a session on Red Dead Online.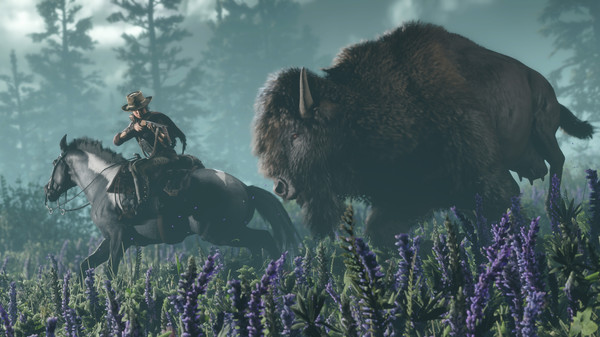 How to check the server status of Red Dead Online?
You can officially check the server status of Red Dead Online and other video games by Rockstar Games from here. While some developers maintain a platform for users to be able to check server status, you may not always find an official source for this information. In the case of Red Dead Online, you can easily check the server status for all platforms from the link we mentioned above. You can also choose to visit Rockstar Games' official social media handles (Twitter) for a current update. Alternatively, you can ask your friend to check if he/she is able to join parties or an online session. If not, it could possibly be an internal server issue.
Developers may take down servers for maintenance if they plan on deploying an update soon. In that case, you'll receive an official notification of the maintenance timing. You may also notice connection problems just after you download an update or randomly. Such cases may be caused by bugs. You may choose to report the issue on official forums. But the developers usually fix any internal problem within a day or two.
Additionally, make sure you are connected to a good network connection. An unstable internet ping often causes connection problems. You may also want to check if switching to a direct (ethernet) connection fixes the issue. Pending updates to Red Dead Online may also cause issues with connecting to a session. Make sure you complete all pending game updates. Sometimes, all you need is a simple restart of your system to fix a server issue in Red Dead Online.