Using deadly weapons has always been the first priority of every Remnant 2 player. Whether it be melee or ranged, deleting a huge chunk of HP is so satisfying that it can't be satisfied with anything else. But there's a downside to it all. Most melee attacks have high damage, but getting close to an enemy is not a good idea. Meanwhile, long-range weapons need aim practice, and some even come with low ammo sizes. Well, what if we told you that there is a ranged weapon that deals massive damage, has an infinite amount of ammunition, and can even act as your shield? Yes, getting all that is possible, and the name of that weapon is the Cube Gun.
Now you may wonder, Why is the name so lame? Shouldn't it have some kind of punchy name, like Hellburner or Excalibur? We thought the same thing, but never judge a book by its cover. In the same sense, never judge a gun by its name. There are far too many firearm options, and some sound awesome, some don't. Well, this one weapon can shut out all those players who think a good name means a good weapon.
Remnant 2 Cube Gun: How to Get & Find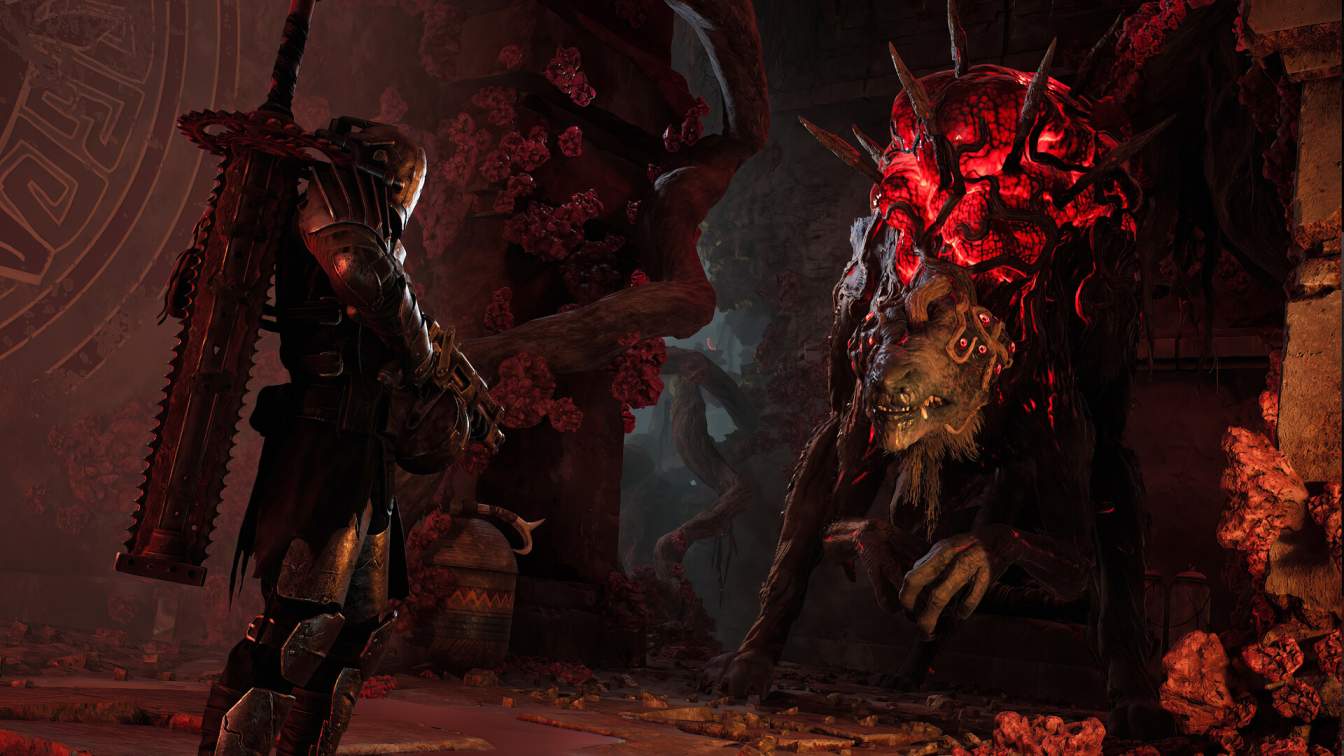 The Cube Gun has a vicious weapon mod, and it's called Cube Shield. This mod can take up to 500 damage, and upon reusing fire, it deflects all damage absorbed to the enemy's face. That's not all; the damage also increases if the Cube shield absorbs any form of damage. You need 1000 mod power to use it, and it's a permanent mod that cannot be equipped on any other weapon. That said, let's get into the details.
The Benefit
First of all, it has unlimited ammo, but it comes with a magazine size of 5. It's a Cube gun, so obviously it'll fire cubes and not bullets. These cubes are a part of the gun itself. This means that upon reloading, all fired cubes will return to the gun and act as ammo yet again, giving you unlimited usage of them. But there is a catch! It can get overheated, so try to use it at regular intervals instead of firing non-stop. The magazine size is 5, and the cubes will automatically return to the weapon when they bounce off an enemy, reach maximum flying distance, or reloading has been initiated. Most of its damage stats aren't that overpowered, except one. It has an 85% bonus damage to weak spots. Imagine combining it with the Zania's Malice Ring, and you can shred bosses like thin paper. Well, fun aside, now let's see how you can get this awesome handgun.
The Lybrinth Sentinal
Well, just like fighting any boss, the chance of getting crafting material varies, and some even have a drop chance. But in this case, the chance of the boss dropping the crafting material for the Cube Gun is 100%. To get the crafting material, defeat the Lybrinth Sentinal Boss. After that, it'll drop a material called Conflux Prism. Take it to Ava McCabe in Ward 13, along with x650 scraps and x7 Lumenite Crystals, and start crafting the Cube Gun. For more information on how to beat this specific boss, click here.
The Cube Gun can be upgraded up to level 10, and it's considered a special handgun in the game. Getting it requires you to defeat a time-consuming boss that doesn't use any flashy skills, but one hit from it will be all it takes to send you back to the spawning point. Well, we hope this guide helped you conquer your dream weapon. Follow Android Gram for more such interesting guides.