Rimworld comes under the genre of simulation and strategy games. This means, every small detail has significant importance and plays a vital role in the game. Rimworld works on a map that is formed by a set of cells. Therefore, you have to decide how big or small a map you want according to the dimension of these cells. This can be confusing for some players to decide as even though the map does not require players to do complex mathematical calculations but it does need the right number of cells which your system can handle while also giving you an advantage in the game. It is also true that there isn't any perfect map size for every single player universally. Hence, we will be discussing the Rimworld Preferred Map size for the best performance according to the kind of setup you are having.
Also read: Rimworld: How to change map size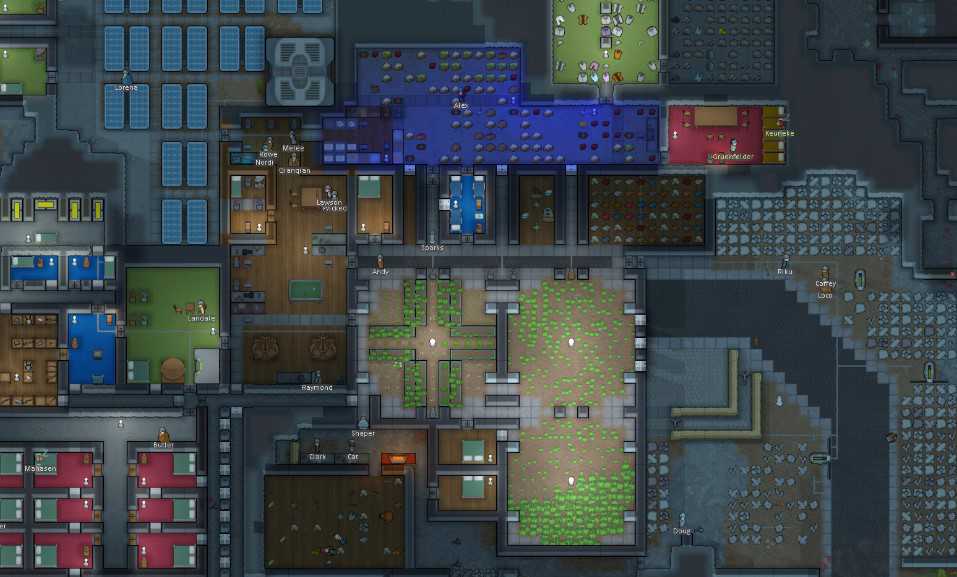 Rimworld Preferred Map size for best performance
The map size for best performance should be the one that enables your processor to handle the AI and yet give you a viable advantage in the game. If we talk about three sizes through which you can categorize the size of the map, the first one is the default size which is 250X250. This site contains 62,500 cells and is used by many players who don't want to tweak the size of the map. If you want to step up the size a little bit, you can select the 275X275 size. This map is considered to be decent. It contains 75,625 cells. Last but not least, the 300X300 map size is the largest in the game.
Now, when it comes to the advantage of a large map, it is that you get enough time to prepare for raids, you get to build more as there is more space available, you have resources on the higher side, and some other advantages. However, the larger the map is, the more resource-consuming the game becomes. Therefore, with larger maps, your system will start to lag in the performance department.
So, if you want to gain the advantage of a large map and optimize your system's performance, you should choose the medium size which is 275X275. However, this is true only for people who have entry-level systems. If you have an old system, you should use the default size which is 250X250. So, this was everything about the map size for the best performance in Rimworld. On this note, we hope you will keep visiting Androidgram for the latest updates in the world of tech and gaming.