Planning a party? A party's success depends on how well you plan according to the theme. Tired of looking for themes? Well, I have a suggestion for you. Why not throw a Roblox-themed party? Let me introduce you to Roblox. Roblox hosts tons of fun games for you to play online. You must be thinking, how can an online game platform inspire a party? Well, take a look at this.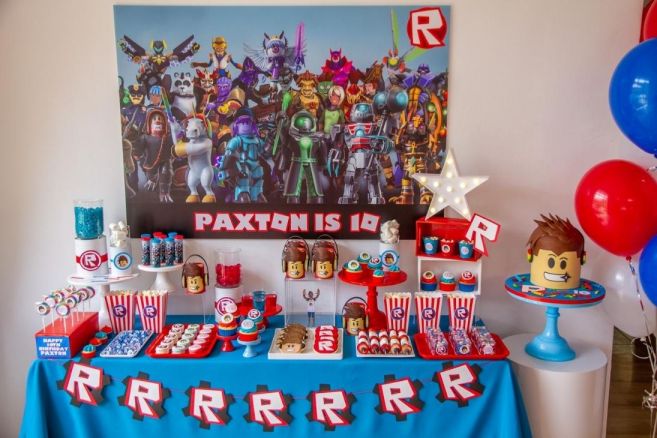 The above picture shows a party decoration with a Roblox theme. Fun much?
Any video game of Roblox can be the base theme for your Roblox Party. Or, you can also select a character from Roblox. We suggest you watch this video to gain more ideas. A party consists of decorations, party games, food, and many more elements. Once you have decided on the skeleton of your party, you will need to buy supplies for your party. Where can you find Roblox-based party supplies? Read this article to know more.
Roblox Party Supplies: Best Websites you can visit
Thinking about where to buy Party Supplies from? Don't worry, as we have listed the best websites you can visit to get your supplies online. Plan your party worry-free.
Hope you find it easy to plan an amazing party with all the Roblox party supplies!