Love the underwater world? It is quite fascinating, deep, and relaxing. Subnautica Below Zero is a video game made for ocean lovers like you. It is an adventure game with a very gripping story. Learn to survive in a comfortable climate that may turn into a vicious one at any moment. What can the unknown adventures of the great underwater world hold for you?
Looking for lead in the world of Subnautica? Read this article to know where to find it.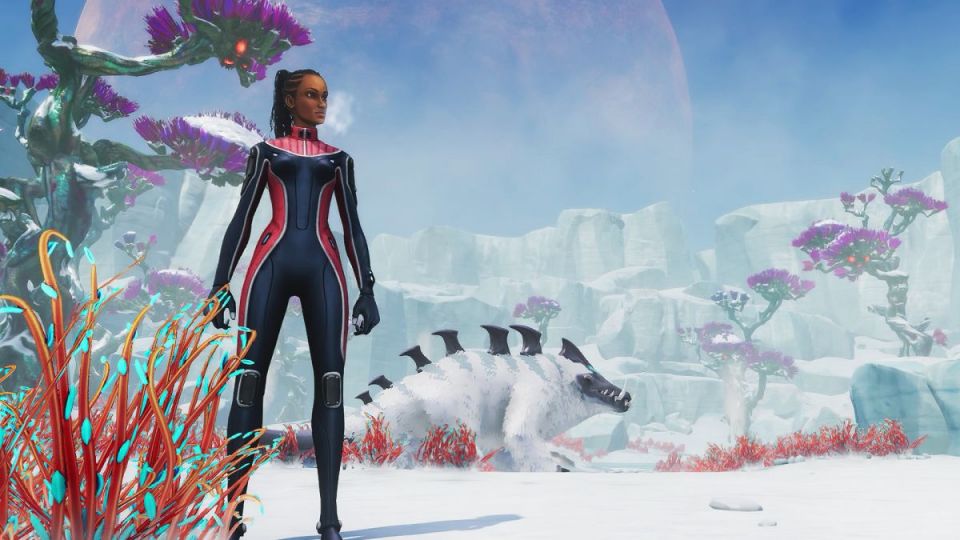 Subnautica Below Zero Lead Location: Where to find it?
In Subnautica Below Zero, you will need essential materials to build an Observatory. An observatory allows you to behold the ocean and aquatic life in their natural habitat. The observatory can be built using enameled glass. However, enameled glass can be crafted using lead. So, where can you locate this valuable lead in Subnautica Below Zero? Keep reading to find out.
Follow our steps to find lead in the given location in Subnautica Below Zero.
Start from the room with a glass dome that overlooks the twisty bridges.
Then, head down the hallway towards the scanner room. You will have to scan for the Galena Outcrop from the scan screen in the scanner room.
Then, you will navigate to find the Galena Outcrop in the ocean. Galena Outcrop is a mine for Titanium and Lead.
Next, go out into the ocean to look for lead, and follow the trail of Galena Outcrop which will show up on your screen.
The Galena Outcrop will usually lead to a location near Twisty Bridges because that is where a lot of lead can be found.
Once you locate a Galena Outcrop, break it and if you are lucky, you will receive a piece of lead. You will either receive lead or titanium on mining a Galena Outcrop.
Keep swimming and looking for more Galena Outcrop to find the required amount of lead to make enough enameled glass.
Hope you found your lead! Stay tuned for more updates on technology and video games.