Skull & Bones is finally hitting the market in March 2023 and the fans can't stop expressing their curiosity regarding the game. This Ubisoft original is being developed by Ubisoft Singapore. Since the game supports a lot of platforms, players are excited to know if there is going to be crossplay support for the game or not. As of now, the platforms on which the game will be available are Microsoft Windows, PlayStation 5, Xbox Series X/S, Stadia, and Amazon Luna. Therefore, in this article, we will be discussing the crossplay details of Skull & Bones. So, read the full article if the same question is striking your mind.
Also read: Is Skull and Bones game similar to Sea of Thieves?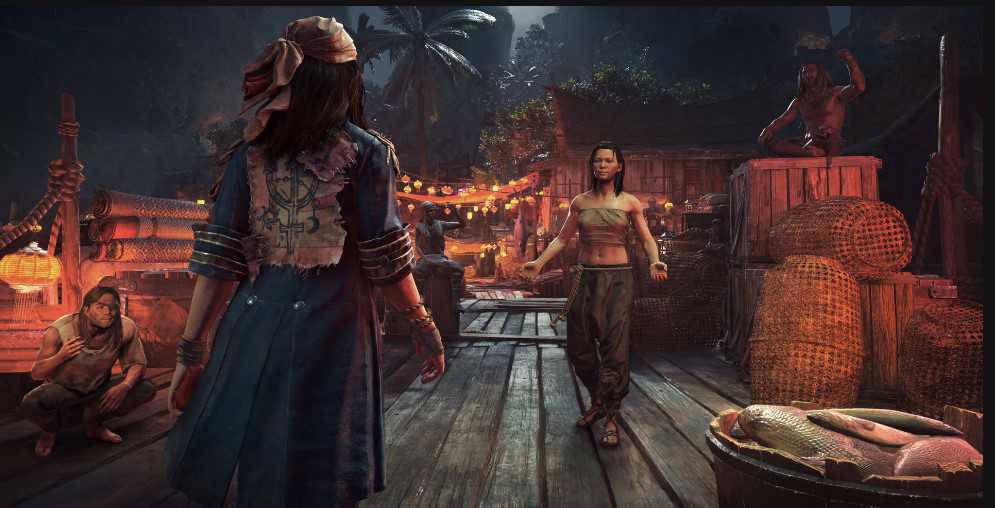 Skull & Bones Crossplay Details & more
Ubisoft knows what its player base wants. Most of the titles Ubisoft releases have crossplay support. Crossplay support not only allows players from different platforms to connect but this feature also decreases matchmaking time. With cross-play enabled, a player from one platform can form a party with a player from another platform. For example, if you are having a PS5 console but your friend likes to play a game from a PC, you can play the game with him/her since it has crossplay support. Moreover, you will get opponents from another platform too. Therefore, crossplay support increases the competitive spirit of the game too. But does Skull and Bones have crossplay support?
The answer to this question is YES, Skull and Bones does have crossplay support. So, if you were wondering if you would be able to explore the unknown waters of the Indian Ocean with your friends from other platforms, the answer is yes. Skull and Bones come with fully-fledged crossplay support between PC and other platforms. This means you won't be alone on the journey of becoming the greatest pirate to ever set sail. You will have your friends from multiple platforms to achieve your goals in the process.
Apart from that, the game also comes with multiple features. For example, the game has fully remappable keys which means you can customize the controls without being forced to use the default one. Also, the game comes with full controller support on PC so you can enjoy it with your controller too. Along with that, the graphics of Skull and Bones can go as far as 4k Ultra HD with 60 FPS so you don't have to compromise on the visual experience. To know more details and many other updates on Skull and Bones and other games, do not forget to visit Androidgram.