Note: New updates about Spectrum Outage are added at the bottom.
---
Original Post (May 14): Due to the ongoing pandemic, all major parts of the world are under lockdown. People are working from home, students are attending classes online. The death toll has crossed the 84k mark in the USA itself. Well, to work from home, people require a reliable internet connection. Spectrum, one of the major internet providers in the USA is currently having outage at many locations. Spectrum internet is down (not working) for thousands of users. So, if Spectrum internet is down for you as well, fret not as it is down for many others.
Check out some tweets by angry netizens: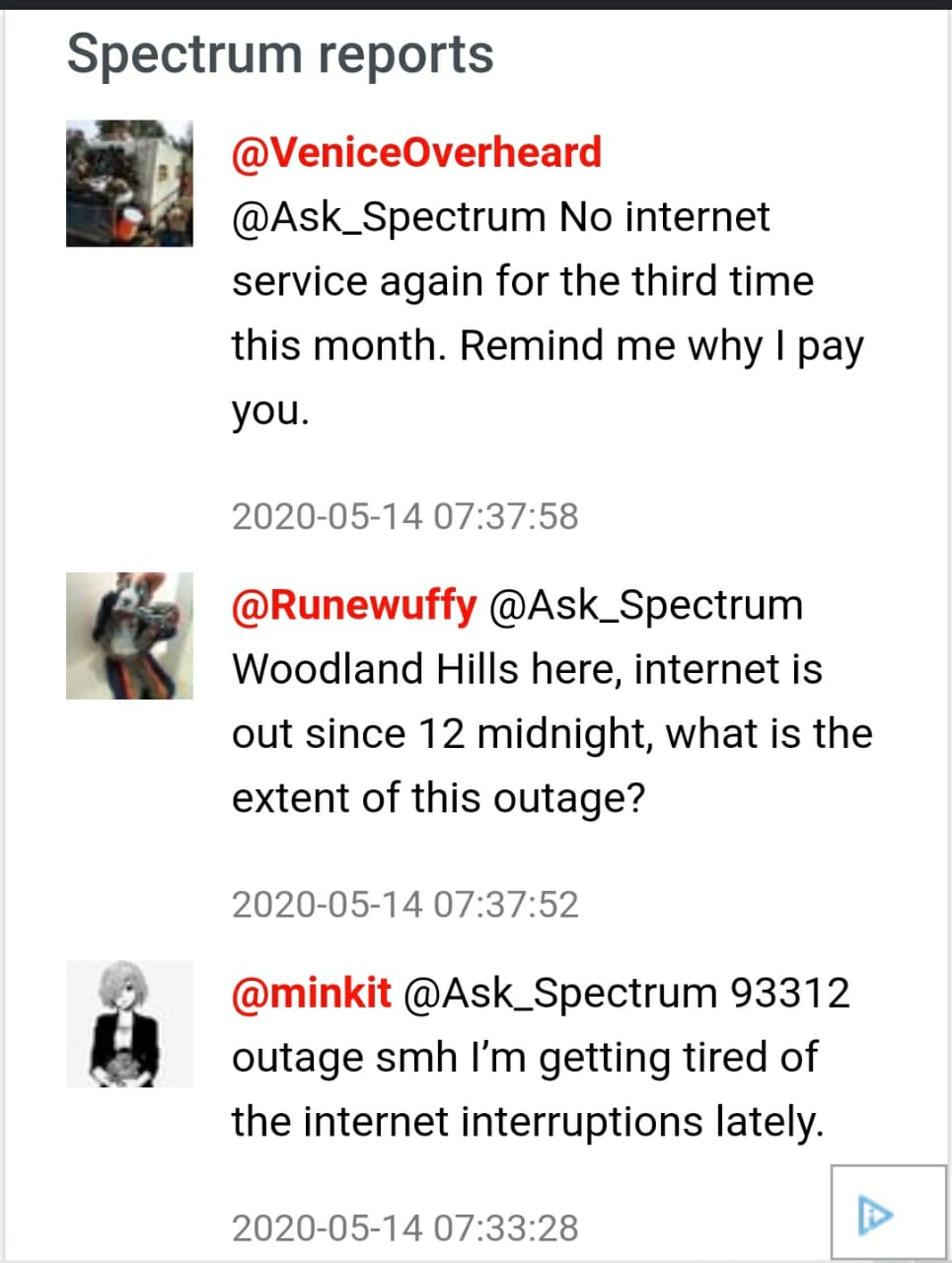 Spectrum Outage Map;
Down detector – A renowned service that reports outage also conveys that Spectrum internet is down at many locations.
Rest assured, we're keeping a close look on all related developments, and will update the post with relevant info as and when we come across any. Stay tuned!
---
UPDATE: May 18
Spectrum Internet in down again for hundreds of users. Check out some tweets by users:
@jasminemao @Ask_Spectrum hi, is there an outage in 11215 area?

2020-05-18 05:00:40
@joelshredds @PriebeMichael @Ask_Spectrum i checked on their website online and says there's an outage around my area. just wanted to confirm. maybe i'll call if I don't get a tweet back.

2020-05-18 04:53:05
@CastillorNYC @feliciano_io @MiguelMolina636 @harharbinks @Ask_Spectrum Our business internet just went down in Brooklyn too…right before I had to do server updates…ugh! 🙁

2020-05-18 04:45:12
@UltimoNagel @Ask_Spectrum internet outage Euclid Ohio. How long until it's fixed?

2020-05-18 04:41:10
@mdmcdaniel814 @Ask_Spectrum is the area just southwest of Orlando experiencing an outage?